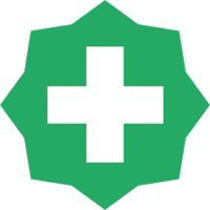 Sales Account Executive at HotDoc
Computer Software, Sales, Full-time, Melbourne, Victoria, Australia
HotDoc is a Melbourne based company, which was founded in 2012. We started out as a humble Online Bookings company, but we've since evolved into a Patient Engagement platform, which helps 5m+ patients and 18,000+ health professionals communicate more effectively and build stronger relationships.
What's in it for you
HotDoc's national headquarters are based in Melbourne and we are a growing SaaS company who are number 1 in the GP Market and growing quickly into new markets. This means there are great opportunities to make tracks in green-fields, new markets and we are hiring sales professionals because of the expansion opportunities we have at the moment.
What will you be doing?
You will join a team of Account Executives in performing highly engaging, online demonstrations for prospects that see them arrive at a no-brainer decision to get started with HotDoc.
You will be required to continually seek out new opportunities to sharpen and refine our conversations with prospects to improve our sales conversions.
Accountabilities
Achieve set metrics for new practitioners, revenue and conversion rates
Demonstrate consistent predictable application of the sales process
Proactively identify and pursue continuous professional development within your role
Actively participate in weekly meetings to surface market feedback
Requirements
What you must have to apply for this role
Proven success in selling SaaS on short sales cycles
At least 2 years tele sales experience
Strong understanding of short sales cycles
A passion for helping those around you succeed
A obsession with creating value in each customer interaction
You're just the person we're looking for if you can demonstrate
You're a socially conscious person who wants to be in a role that positively impacts Australian healthcare
Are empathetic and care about doing right by others
Take ownership of problems and their solutions
Are prepared to speak up and question the status quo
You're passionate about technology, health IT and/or SaaS
Benefits
What do our employees love about working for HotDoc?
We are an employee first company - to provide the best possible patient experience, we need to look out for our employees
You will have the flexibility to work from our office which is full of natural light, lush greenery and a balcony that overlooks the Yarra River and to work from the comfort of your home.
We have drinks on our balcony every Friday night.
Our kitchen is full of fresh fruit, snacks, Kombucha & a serious coffee machine. We have free breakfast on a Monday and free lunch on Fridays.
Your calendar is pretty full here - we have monthly events (think beer tasting, cooking & painting master classes) that you can enjoy from the office or the comfort of your own home & movie nights, book clubs, guest speakers.
Access to fortnightly fItness subsidy, yearly mindfulness subsidy, 2x weekly in-house yoga sessions, health coaching and access to nutrition and exercise advice.
Access to a dedicated clinical psychologist through our Employee Assistance Program.
If you want to find out more about what it is like to work at HotDoc, follow our Instagram @hotdoconline and watch a YouTube video here.
HotDoc is a place where you can be you.
We celebrate diversity at HotDoc and completed a Census in 2020 which is our first step to transparently reporting on diversity data gathered annually from all employees.
We welcome applications of all types, and from all backgrounds. If you would like to find out more about our Census results and how we celebrate diversity, please click here.