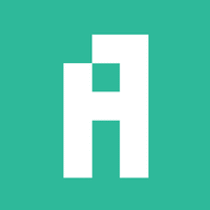 Computer Software, Information Technology, Full-time, Sydney, New South Wales, Australia
At Archistar we believe every person should have access to vibrant well-designed spaces. We are on a mission to create compelling and cutting-edge Intelligence tools that make it easy to deliver high quality-built environments.

Archistar is a fast-growth tech scale-up, backed by Airtree Venture Capital. We have nearly tripled the size of our team in 2020 and we intend to double it again in 2021. We have big expansion plans for the next 12 months and we need you to help us achieve them.
Our market leading Archistar all-in-one property Platform revolutionises the way Australian property professionals find, assess and design sites combining rich data sets, AI, and parametric design generators. Continuing our innovation through digitally transforming the construction industry, we are leading the way with world-first 3D/2D home siting technology for volume homes builders. We are looking for an enthusiastic, motivated and determined BDM to sell our subscription-based SaaS platform to property professionals which a strong focus on home building and land development.
Reporting to the Chief Product Officer, you'll collaborate deeply with other product teams to drive data related product development and optimisation initiatives.
As a data product manager your responsibility is to oversee the full lifecycle of how our data is (or isn't) used within our organisation and products. The primary function of this data product manager role is to balance the strategy, governance, and implementation of anything data-related, and facilitate the conversations between all impacted stakeholders — executives, engineers, analysts, other product teams, and external customers — who use and consume our various datasets.
What you'll do
As a data product manager you will take the lead in defining goals for data that align within our organisational vision. This includes building both short- and long-term strategies, such as defining key metrics to track success or determining the prioritisation of features that fall within scope.
Also, you will be responsible for translating the requirements of large data initiatives into smaller, actionable pieces that can be delivered in increments and then working to allocate resources for each initiative.
You will work to champion data literacy within the organisation and drive adoption rates while also bridging gaps between departments and getting buy-in for data initiatives.
You will also be the driver for conducting market assessments, mapping out data personas and consumer profiles, doing user interviews and testing, in addition to overseeing revenue modeling and pricing for data products.
Continually identify key opportunities for our data to become a competitive advantage.
Connect the users needs to the product experience by working with data engineers and other product leaders.
Embody a high standard of product management practice and create space for others to practice, learn and grow.
Lead in-person conversations with internal customers to understand users, priorities, and feature considerations
Demonstrate strong leadership, organizational and execution skills, to drive product development projects from concept to launch, and operate in a fast- paced setting
Guide team development efforts towards successful project delivery.
Requirements
5-7 years of product experience in data rich SaaS company
Proven strategic thinking skills and experience, being able to navigate complex problem spaces and lead teams to progress
Results focused, prioritise, plan, coordinate, track and evaluate projects, programs and processes with a strong emphasis on learning and continuous improvement
Transparent communication style
The ability to self-manage and set priorities
Growth mindset
Pragmatic decision-making skills
Strong collaboration skills
Experience with agile practices
Benefits
Every employee at Archistar gets equity! On top of that, you'll get
Meaningful and challenging work
A fast-paced environment, where innovation is valued
Mentorship from management
Career Growth
Flexible working hours
Ability to work from home
Professional Development budget for every employee
Social events and an energetic environment
Weekly catered lunch
More jobs at Archistar.ai
---