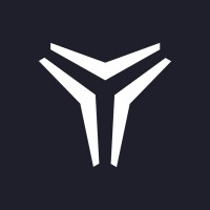 Senior (Level 09) Fullstack Web Developer at Abyss Solutions
Full-time, Software Engineering, Sydney, New South Wales
About Abyss
At Abyss, our mission is to create innovative AI and robotics solutions, removing the need to put people at risk in dangerous jobs. From deep-sea rovers to our recent Moon to Mars Australian Government grant, and emerging technology in Agriculture, there is no challenge that Abyss will shy away from.
A global team collaborating across Australia, America, and Pakistan consists of passionate problem solvers who love working on cutting-edge technology while maintaining focus on environmental impact, safety, and cost. 
You'll get to work on complex challenges with a team of experts in software engineering, machine learning, data processing, and robotics.
In short, you'll get to work with some absolute LEGENDS, have fun, and get to work on cutting edge software, in a company that is rapidly growing and has a REAL impact on the world, not just pushing numbers around.
The Role
As we search for answers to unsolved challenges, we are looking for engineers who can bring new perspectives in all areas, including; data capture, scalable architecture, data storage & transfer, security, UI design and more.
As a full stack software engineer, you will work on innovative solutions that are being used by customers around the world, and you will have opportunities to tackle new challenges as you, our fast-paced business and our solutions offerings grow and evolve.
If you are passionate about technology and are always learning new things, we encourage you to apply even if you don't tick every box.
About the Job
Work with the team to build an interactive 3D web-based app

Coach other developers in contributing to the 3D codebase

Help the team make technical decisions balancing best practices against business and customer goals 

Make suggestions for UX and product ideas based on your experience with building interactive products

Contribute towards continuously improving team culture and processes
Contribute heavily to the architectural roadmap
Skills and Requirements
Extensive experience with

React

and

three.js

Software architecture and software design

Deep understanding of Agile values and principles

Experience in Unit Testing, test automation, and Continuous Integration.

Proficient communication and analytical skills

A working knowledge of DevOps in web applications

Motivated to be a champion for best practice and software quality
Bonus points
Experience with TypeScript

Experience with NoSQL (eg. MongoDB) databases

GraphQL and REST API

Familiarity with the AWS ecosystem and other cloud platforms

Microservices Architecture
Future thank you note from 3 months after you start (what success looks like)
Hi New Abyss Team Member,
We're so happy you joined us!
Thank you for leading the way in building and optimising the interactive 3D side of our product. Your suggestions were invaluable in helping design and prioritise what we build for our customers - they are really happy with how it works.
You also did a great job recommending ways that this 3D interactivity can potentially be used across the different products.
Thanks to your coaching and help setting up the groundwork and best practices, the team is now much more confident in making changes to and reviewing changes to the 3D codebase. While we still lean on your expertise from time to time, we're now all empowered to build this product end-to-end.
We hope that you've enjoyed working with the team so far, including jumping into any part of the stack or process from time to time based on the team's needs as well as your own interests.
What's in it for you
We encourage and support continuous learning and career growth, and maintain that upskilling and staying up to date with emerging technologies is expected.

You'll get to work closely with industry leaders working on problems without existing solutions.

Working with a growing company means there's lots of opportunities.

Opportunity to work at or travel between our various office locations.

You'll have the opportunity to transition into other technical specialties within the company.
Location
Abyss offers flexible work arrangements, including remote working.

Abyss Solutions is located in Homebush Business Village in the Inner West of Sydney, 30 minutes from Sydney CBD.
How To Apply
If you have the required skills and are an Australian citizen or permanent resident who is entitled to work in Australia, we would love to hear from you by applying here.
Abyss is an equal opportunity employer. We celebrate diversity and are committed to creating an inclusive environment for all employees.
More jobs at Abyss Solutions
---
Full-time, Software Engineering
Sydney, New South Wales
sydney
engineering
design
full-time
Full-time, Software Engineering
Sydney, New South Wales
sydney
engineering
full-time
Full-time, Software Engineering
Sydney, New South Wales
sydney
engineering
full-time