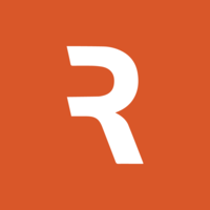 Associate Product Owner (12 Month Contract) at Render Networks
Full-Time, Product, AU - Melbourne, Victoria
Render's singular focus is best summarized by our mission; continuously innovate and evolve technology to Build Networks Better.
Render's digital construction management platform enables telecommunication network operators and construction teams to digitise the construction workflow and significantly reduce the time and cost of large-scale fibre deployment.
With over $30B in annual US network infrastructure investment expected to continue for the next decade, the need for technology enabled efficiency and streamlined construction approaches is absolute. As a result, Render's market-leading platform is experiencing rapid adoption and we are looking for exceptional talent to join the team as we build the platform and to contribute to our high-growth journey.
Beyond our work, our values shape everything that we do at Render and we can't understate how central these six statements are to our culture. Our team not only have a genuine passion for innovating the network construction sector, but live and breathe our values:
Innovate for impact

Love what you build

Back yourself to win

Be the customer outcome

Stay open

Be Bold
The role you will play
We're looking for an Associate Product Owner to join the team on a 12-month Fixed Term contract and apply your skills to further productize our project establishment and onboarding services of our global SaaS platform. 
Working closely with the Chief Product Officer, you'll be responsible for analyzing the network construction business domain, collaborating with users to understand and document capabilities required and work with the delivery team to co-design documentation and deliver against customer requirements.
Further responsibilities include:
Storyboarding and slicing of services offered into capabilities, features and stories

Refining and assisting in prioritising the product backlog

Test user stories and write test cases (once...because we love automation!)

Assessing current platform and service capabilities and weigh up future capabilities against business objectives

Assist to gather project requirements parallel to productization of services in a 60/40 split

Ability to apply a longer term view with turning service streams into productized offerings
Required skills and experience:
You have 1 - 2 years experience as a junior or graduate b

usiness analyst, product manager or product owner and have a passion for turning business requirements into capabilities and features

You have a passion for technology and would love to develop your skills within a fast-paced global tech scaleup working with establish industry leaders

You know how to size up a project and can translate commercials and customer requirements into deliverable scope with minimal guidance




You understand agile framework cadences and ceremonies of Scrum and/or Kanban and have some experience in facilitating these

You have the ability to leverage your creativity and innovative thinking to maximize the business value of new capabilities 

You love turning strategy into actionable initiatives and customer outcomes

You're a master collaborator and a self-starter who has the tenacity to solve problems and find solutions in a professional and goal driven way

You have empathy and can identify and document key pain points and opportunities to delight in a customer journey that provides actionable insights to the delivery team

You are a great communicator with the ability to transfer knowledge from customers as well as team members to the wider team in a concise, easy to understand way

You know your way around epics, user stories, tasks and test scenarios and have the ability to turn these into test cases

If you organise your shopping list in test scenarios with behavior-driven-development and know how to apply GIVEN-WHEN-THEN acceptance criteria you will fit right in

You have the willingness to expand and broaden your knowledge and toolkit on an ongoing basis
What's on offer

Render is building a business that Australia can be proud of. We're a young company that's growing fast in the network construction industry and have global ambitions on the horizon. You'll work with great people, innovative technologies and know that you're part of a broader vision to connect communities globally in a time when it's never been more important.
More jobs at Render Networks
---
Full-Time, Various
Various Locations, Victoria
full-time