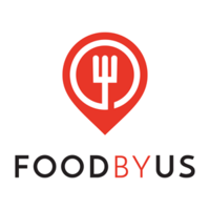 Talent Acquisition Specialist at FoodByUs
Computer Software, Full-time, Surry Hills, New South Wales, Australia
FoodByUs is the market-leading wholesale ordering software used by thousands of hospitality suppliers and venues across the country. We connect these two sides, providing an incredible software experience for both restaurants and suppliers.
Want to work for a fast growing and market leading start up? We are currently looking for an experienced Talent Acquisition Specialist to join our Sydney - Surry Hills office. In this role, you will be responsible for managing the end-to-end recruitment process here at FoodByUs.
Reporting to the Head of People & Talent, you will play a huge part in building our people pipelines and ensuring that our teams have the right talent to support our growth. Sourcing and securing talent on a national level across various departments, Sales, Operations, Marketing and Business Support.
Whats involved in the role....
Managing the end-to-end recruitment process
Build relationships with the hiring managers so you understand their hiring needs
Be able to think outside the box, generate ideas to attract the top talent
Proactive talent pooling - we want you to take the initiative to strategically source and actively search for hard to find talent
Support the hiring managers with onboarding their new hires and setting them up for success
Great communication and strong attention to detai
Requirements
2+ years of experience within a high volume recruitment role
Experience recruiting within the tech & hospitality space is a huge bonus
Bubbly personality with a passion for people & someone who loves a chat
A love for proactive recruitment and a go get it attitude
A passion for creative recruitment and attraction initiatives
Benefits
Why FoodByUs?
We represent a HUGE opportunity to get involved early in a start-up with massive potential. Not only do we have an amazing idea, but the team and financing to pull it off
Competitive compensation package with salary + tools of the trade as well as the opportunity to participate in our staff share options scheme to come along for the ride
You'll love the challenges that come at you every day and you'll learn more than you ever thought you could
Our team is experienced, motivated, dynamic, friendly and hard-working and you will love working with us