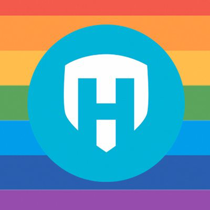 Information Technology and Services, Marketing, Full-time, Remote, Melbourne, Victoria, Australia
About Us
Employment Hero is an Australian tech unicorn - valued at over $1 billion. Our world-class software is the easiest way for small to medium-sized businesses to manage HR, payroll, employee engagement, and benefits. We've grown 100% year on year since inception, and expanded globally in late 2020. We now service over 80,000 businesses and we will continue to grow rapidly in 2022 and beyond.
The KeyPay product is an all encompassing payroll solution. Designed for accountants, bookkeepers and outsourced payroll providers, KeyPay services over 200,000 businesses via 750 global partners and is experiencing explosive growth in Australia, New Zealand, the UK, Singapore and Malaysia.
Together, KeyPay and Employment Hero strive to provide a complete suite of employment management solutions to SMEs and partners across the globe.
We believe in distributed employment and take a Remote First approach with our team. We can hire across the globe, assuming that candidates have eligible working rights and are in a suitable timezone. If you've got the skills for the role and the passion for our mission then we want to hear from you!
About the Role
Reporting to our CRM Manager, you'll support and execute on our strategy for partner growth and retention. Your day-to-day will include email and performance marketing. You'll also have the opportunity to lead some big projects!
Upcoming projects will include: building out and improving lead scoring in our CRM, setting the process for ongoing review capture, and implementing a website chatbot.
This is a great opportunity to join a big, fast-scaling marketing team and learn from other marketeers. We'll support you in your career progression and offer a best-in-class L&D program to aid in your professional development.
We celebrate diverse perspectives and experiences, we invite people of all backgrounds and identities to apply for this position.

Responsibilities
Email marketing ownership
Take ownership of email channel performance to ensure we are meeting our KPIs
Responsible for email builds, triggers, acquisition and life cycle marketing
Executing email campaigns, copywriting, template builds, and setting up email creatives
List management and segmentation
Building and maintaining a streamlined structure for handling and qualifying our leads across all our key market accounts
Develop personalisation and segmentation within our CRM system and identify opportunities to tailor email communication for our varying partner types
Operations support
Ongoing collaboration with Commercial Operations and Sales to support administrative tasks and data hygiene maintenance for sales<>marketing CRM requirements
Testing & reporting
Develop and execute on A/B testing plans. Analyse the data and transform it into key insights
Build out email performance reports for visibility across the marketing function
Email flows
Create automation flows for all stages of the funnel (prospects, acquisition, onboarding and retention). Continuously optimise the sophistication of the setup as our audience grows
Work with the broader team to develop marketing campaign pushes
Build strategies to upsell product offerings and drive further revenue within our product suite
Requirements
2+ years' experience setting up and executing email campaigns
Basic HTML/CSS knowledge
Familiarity with existing rules for legal compliance and GDPR
Experience with a CRM system
Basic proficiency in Google Analytics and UTM tags
A data-driven approach to testing and optimisation
Benefits
Self, health, wealth and happiness programs
Remote-first and flexible working
A generous budget to spend on setting up your home office (if you need a desk, chair, screen? You name it!)
We set you up for success with the latest and greatest hardware, tools and tech
Learning & development (including an external study policy, live monthly professional development classrooms, and premium online learning content)
Virtual yoga classes
Quarterly & yearly team celebrations
Employee Share Option Program: be an owner of Employment Hero!
Why join Employment Hero and KeyPay?
* Raised $181M achieving unicorn status February 2022
* LinkedIn Top 25 Startups 2021, ranked #2 in Australia
* The Australian Top 100 Innovators List 2021
* Raised $140M Series E round led by Insight Partners July 2021
* Raised $45M Series D round led by Seek 2021
* Deloitte Technology Fast 50 2020, ranked #42 in Australia
* LinkedIn Top 10 Startups 2020
* Raised $22M Series C Round led by Seek July 2019
* Raised $8 mill series B round led by Seek and OneVentures
* Deloitte Technology Fast 50 2019, ranked #20 in Australia
* GetApp Category Leader Q1 2019
* Deloitte Technology Fast 50 2018, ranked #12 in Australia
* HRD Gold Medalist - Human Capital Management Systems 2018
* HRD Gold Medalist - Rewards and Recognition Service Provider 2018
* HRD Rewards and Recognition Employer of Choice 2018
* LinkedIn Top 25 Startups 2018
* EY Entrepreneur of the Year National Finalist 2018
More jobs at Employment Hero
---