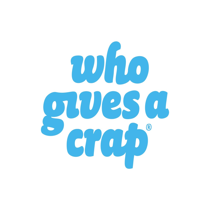 National Account Manager, AU Grocery at Who Gives A Crap
Brand Management & Marketing, Melbourne, VIC Australia (Remote)
As our National Account Manager, you'll apply your expertise in the Australian retail landscape and commercial expertise to deliver a best in class commercial strategy for WGAC at Woolworths. You'll ensure we are delivering on-time and with flawless execution from our shelf presence to inventory planning & delivery from order processing to invoicing.
You'll proactively handle day-to-day account management and keep it all tied in a neat bow with insightful reporting. This is an exciting blend of strategic account management, business development and marketing; you'll also prospect and land additional retail relationships to increase our market share and continue to delight our AU customers at scale.
This role is open to anyone working across Australia - though we'll expect you'll be willing to get your boots on the ground where they're needed most - specifically in Sydney and Melbourne to connect with your team and partners.
If you worked here this past month here are some things you might have been involved in:
You took the lead in building our FY24 sales and promotional plans to set us up for success in the coming year!
You've dived deep into the Woolworths sales data and reporting, and market trends, tracking progress against goals and finding opportunities for us to strengthen our game.
You've managed the account relationship with excellence, staying in close contact with the buyer and team.
Let's talk about you
You <3 people
You know that networking is about more than just free lunch. You've established a powerful posse of contacts across your relevant industry and you know all the right places to be to nurture and build on it. You are a natural brand ambassador and find yourself talking shop to anyone who will listen! In fact, you've already imagined 5 different ways to introduce Who Gives A Crap mid-conversation in the time you've been reading this.
You're always on the pulse
You are mildly obsessed with new businesses and venues in Australia and when you're out on the town, you naturally check out what TP they have before reviewing the specials. You have no shame about leaving behind a nice-bum postcard or a sneaky roll of TP as a cheeky sales move (sort of kidding, sort of not).
You think outside the box
You know that business-to-business is about more than just doing more of the same. You're innovative by nature and have experience exploring, deploying and testing different strategies and tactics. You're also not afraid to get a little crazy with the ideas you test out, and you can confidently scrap and iterate on ideas until you're seeing the results you want.
You're clear, calm and collaborative
You effectively partner with key cross functional teams to ensure we are delivering on-time and with flawless execution for every aspect- shelf presence, marketing, account presentations, inventory planning/delivery, order process, invoicing.
You're a natural roll model
Your amazing people skills follow you from the sales pitch to the way you inspire, engage and support your peers and our partners. You've got an innate ability to take the lead and bring everyone on the journey with you. You know how to use your expertise and experience to elevate the skills of the wider team
You give a crap
Yep. We're all here because we genuinely want to make the world a better place with our work, and we want you to want that too! Awwww.
Why should you work with us?
First off, as a certified B Corp™, we work to make a difference every day while maintaining the highest standards of social and environmental impact. With our most recent score of 125.5 we're in very good company with other exceptional B Corps around the world.
We also believe that helping to make the world a better place should be rewarded accordingly – that's why we offer competitive, market informed salaries, meaningful support towards healthcare for our team around the world, generous paid leave, tailored learning and development opportunities, and free toilet paper (yes, you read that right).

Our engagement surveys (thanks Culture Amp!) tell us that our team is really proud (98%) to work for Who Gives A Crap and, well, we couldn't be more proud of that.
Have you made it this far?
If you're still reading, we think there's a strong chance you might be our kind of person. Here's the thing, though — research suggests that 60% of women and underrepresented folks might have already talked themselves out of applying. Even if you don't check every box above, we want to encourage you to introduce yourself. We believe a diversity of perspectives and experiences makes a team stronger — and the stronger our team, the closer we are to delivering toilets and clean water for all.
More jobs at Who Gives A Crap
---
Customer Experience
Melbourne, VIC Australia (Remote)
melbourne
remote
DTC Commerce
Melbourne, VIC Australia (Remote)
melbourne
remote
marketing