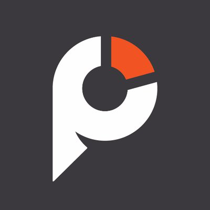 Customer Success Manager - APAC at Practice Ignition
Full-Time, Customer Success, APAC, New South Wales
Who we are:
Have you ever engaged an accountant or financial advisor and felt a little unsure in what you were purchasing? Practice Ignition is the world's first client engagement and commerce platform for professional services businesses, with a key focus on financial services. We are on a mission to transform the way people do business together, sparking long-lasting relationships by putting businesses and their clients on the same page from the start. More clarity and less ambiguity for both sides. Win-win.
We are a high-growth, global SaaS organization with employees in Australia, US, Canada, UK, South Africa, New Zealand and the Philippines. 

About the role:
The Customer Success Manager (CSM) is responsible for helping Practice Ignition's customers attain success in their business through their use of Practice Ignition. To achieve this, CSMs work closely with customers in their first 90 days to ensure they are satisfied with the services, and reach a level of user activity that ensures they remain engaged with our product. They provide technical support, customization, best practices and consultation in onboarding and implementation.

What your day to day will look like:
Providing first 90 day implementation assistance to all customers, including up to all of the following:
Introduction to Practice Ignition

One on one consultations, check in and advisory calls 

Delivery of wider team training presentations 

Support assistance and distribution of educational resources 

Workflow implementation sessions

On-site training visits where there's opportunity 

Live training webinar presentations 
Working to help customers meet key milestones towards adoption of Practice Ignition within first 90 days, including:

Bringing clients on to the system

Using the payment platform

Utilizing new features and updates

Continuing to use Practice Ignition
Monitoring the health of customers through onboarding:

Keeping track of engagement frequency (calls, emails to clients, support tickets etc) and reaching out when a CSM input is necessary

Keeping track of usage/activity level within the app

Monitoring at-risk clients (low engagement, low usage) to prevent churn

Ensuring that customer data is up to date and accurate to ensure ongoing success beyond the CSM stage of the customer life cycle

Following up with customers who've yet to book time with a CSM to ensure all customers have access to CSM onboarding

Working with the global Customer Success team to continue to improve processes and aid one another's development
Additional tasks:
Monitor helpdesk and assist the support team to help keep our support metrics positive

Assist in building out internal and external playbooks 

Monitor and post in the Facebook group as required

Assist in production of CSM content (blog posts, best practice support articles, videos)

Working with the wider Customer Experience team to deliver best practice webinars
What you need to succeed:
Proficiency with various computer software systems, such as Zapier, Slack, Zoom, Loom, ClientSuccess, Google Work, Atlassian, Intercom

Demonstrated success in meeting goals

Ability to comfortably talk to others

Good written and oral communication skills for creating professional documents and giving presentations

Good time management and organizational skills

Ability to take ownership and receive constructive feedback

Willingness to travel to give presentations, attend conferences, trade shows and other events 
Why join us:
Founder led, global SaaS organization, in hyper growth mode and scaling fast 

We work without ego in a collaborative, open and transparent work culture

Competitive salary and employee stock options from day 1

20 days accrued annual leave/vacation, along with 10 days of wellbeing days to take care of yourself and/or loved ones




Annual education allowance to support your professional growth
Curious and smart coworkers who won't back down from a challenge

Employee recognition program

Quarterly wellness allowance to spend on your wellness and what this means to you

Paid subscription to Headspace

Home office reimbursement

Personal tax return assistance - after all, we are in the accounting business!

Paid parental leave 

An extra paid day off to celebrate your birthday, alongside volunteering leave 

Monthly virtual social events
Company Values:
We are better everyday
We work without ego
We are smarter together
We hero our customer
Practice Ignition is an equal opportunity employer and all qualified applicants will receive consideration for employment without regard to race, color, religion, sex, sexual orientation, gender identity, national origin, disability, protected veteran status, or any other characteristic protected by law.
Practice Ignition is proud to provide employment and recruitment accommodations during the recruitment process. Once our team reviews your resume and contacts you if there is a fit, we will work with you to meet your accessibility needs. For any questions, suggestions or required documents regarding accessibility in a different format, please contact [email protected]


More jobs at Practice Ignition
---