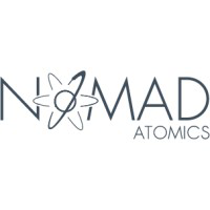 Business Development Specialist at Nomad Atomics
Research, Full-time, Melbourne, Victoria, Australia
#QuantumSensing
Nomad Atomics is on a mission to make the broad uptake of quantum sensing a reality and simultaneously push the limits of our field beyond what we think is possible. We are building the world's most advanced fit-for-purpose quantum sensors to allow us to see the world like never before.
Our team is made up of leaders in the quantum sensing field. We believe the time for commercial quantum sensing has come, and we are determined with making it happen.
We are growing here at Nomad Atomics – FAST. We are searching for people who want to finally take the commercial sensing game into the modern era of technology.
Who you are
You are a voracious learner with a deep passion for discovery. You are fascinated by emerging technologies and excited to share and sell new ground-breaking ideas. You are looking for a role to take your skills and implement them in a fast-paced start-up environment. It's ok if you don't have significant experience or are new to the commercial sector, we are all in this together. If you're anything like us, you love a challenge and use your skills and creativity to solve anything that come your way.
Your role
Embedded in the business development team, you'll be responsible for building, growing, and maintaining our customer pipeline. This role engages with all parts of the business, from ops to surveys to technical staff, translating technology development to real world applications and customers.
Under the broad direction of the head of business development you will:
Conduct market research to identify potential new applications for our quantum gravity sensors
Creatively generate new leads through desktop research, conferences, social media, or other tools
Engage with potential customers and partners to understand their needs and challenges
Work closely with our engineering and product development teams to help translate customer needs into product requirements
Assist in developing messaging and positioning for new applications and markets
Identify trends, opportunities, and potential areas for further research and development
Assist in meeting preparation, preparing pitches, briefs and proposals
Relationship management of customers in the sales pipeline
Maintain effective records of customer journey
Requirements
It's not about specifically where you have come from nor what qualifications you have. What truly matters is that you are an impossibly fast learner with skills like:
Demonstrates a strong sense of curiosity and a genuine passion for continuous learning
A willingness to step outside your comfort zone to acquire new knowledge and skills
Ability to translate scientific principles into industry specific language
Demonstrate active listening skills to effectively gather and interpret information
Ability to embrace ambiguity and demonstrate a willingness to acknowledge and explore unknowns
Comfortable communicating with all different levels of stakeholders from technical operators through to decision makers
Displays resilience and tenacity in overcoming challenges and adapting to dynamic situations
Exhibits excellent organizational skills to efficiently manage tasks and resources
Works independently while fostering effective collaboration within cross-functional teams
Displays self-motivation and works independently while fostering effective collaboration within cross-functional teams
If you think you're right for the role, but don't have some of these skills, reach out – we'd love to talk anyway.
Benefits
The role is full-time and based in Melbourne, Australia.
We have the flexibility to work from home from time to time, but the in-person interaction with our tech team will be critical.
We offer a competitive salary, employee share option package and opportunities for professional growth and advancement.
More jobs at Nomad Atomics
---