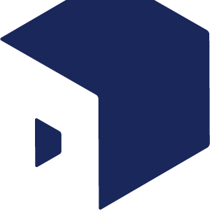 Service Technician at GOTERRA
Mechanical or Industrial Engineering, Engineering, Full-time, Melbourne Airport, Victoria, Australia
Goterra is a Canberra ag-tech startup company that designs and builds modular infrastructure to process food waste using insects. We're looking for an energetic and motivated Service Technician to support our modular waste management unit in Melbourne. If you're are looking for interesting hands-on work, and love the idea of working on innovative and ground breaking machinery that is making a real difference in the world, this job could be for you.
With support from Goterra's Canberra-based team, the Service Technician will:
Conduct daily service inspection of robotic unit and supporting mechanical infrastructure
Conduct mechanical, electrical and electronic system checks
Operate robotic machinery via PLC / user interface
Operate pumps and other machinery to manage material flow through the system
Undertake basic fault finding and troubleshooting in response to service issues
Remove material contaminants and blockages if needed
Document service incidents and responses
Communicate service status updates to delivery team
Requirements
Strong mechanical and problem solving skills
Experience with pumps and/or hydraulic systems and/or HMI (preferred)
Experience with PLCs and/or user interface for operation of machinery (preferred)
Physical ability to undertake tasks associate with the role
Flexible and adaptable nature with a high level of initiative and ownership
Yellow Card or RIIHAN301B-Operate Elevated Work Platform (preferred)
Ability to use digital messaging and communication platforms
Mechanical Trade Certificate III - Diesel, Automotive or Plant Mechanic or equivalent (preferred)
A valid driver's licence and reliable transport
Unrestricted rights to live and work in Australia
Benefits
You'll love:
A competitive salary package commensurate with skill level and experience
The opportunity to work in a dynamic and fast moving environment
Working with people who believe in what they're doing and are aligned in mission and purpose
Being part of a diverse and multidisciplinary team doing exciting and ground breaking work
The chance to make a real impact, stopping one of the leading causes of climate change, every day. Literally, we're doing it right now, as you read this
Goterra is committed to building a diverse team in a culture of inclusion and belonging. Women, veterans and people from diverse backgrounds are strongly encouraged to apply.

This position will close on Friday 17 June 2022 or earlier if we receive a high volume of suitable applications