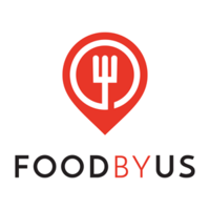 Senior Business Development Manager at FoodByUs
Wholesale, Business Development, Full-time, Melbourne, Victoria, Australia
FoodByUs is the market-leading wholesale ordering software used by thousands of hospitality suppliers and venues across the country. We connect these two sides, providing an incredible software experience for both restaurants and suppliers..
Want to work for a fast growing and market leading start up? We are currently looking for a Senior Business Development Manager to help sell our leading software solution to a pipeline of thousands of wholesale food suppliers.
Reporting to the Head of Supplier Operations, you will help suppliers streamline their businesses by adopting our best-in-class wholesale ordering software. You'll canvass suppliers, make initial contact and arrange to meet with them to explain the benefits of moving to an efficient online order management system. If you really love closing deals, dealing with cutting-edge software and are curious to understand how different foodservice suppliers operate then we would love to talk to you.
Your Responsibilities
Lead generation: Identify potential food wholesalers that would benefit from using FoodByUs' platform (we also have an extensive database of existing leads)
Sales: identify the right profile, cold call and run the entire sales cycle through to closure
Handover of accounts: work with our onboarding team to ensure a smooth transition of the supplier onto our software
Participate in making FoodByUs better by providing valuable feedback to management and other key stakeholders
Requirements
Admin: use Hubspot (our CRM) and other tools to manage your deal through the phases, documenting key touch points
You love people: you are friendly, courteous and passionate about working with others
You are a clear and open communicator: this role is all about dealing with people so you need strong written and verbal communication
You identify pain points quickly: using your EQ, you will identify the key pain points these suppliers are facing and adapt your pitch accordingly
You can manage objections with ease: we are selling a product that in some cases is extremely new / intimidating and need to help guide the supplier on why it benefits them
You love the customer: you leave no stone unturned to ensure that both our buyers and suppliers have a flawless experience with FoodByUs
You think strategically: this role will require you to understand how the foodservice industries operate and sell them our solution accordingly
You keep yourself accountable: we're a growing team in a dynamic start-up, so you'll need to be independent and fully own your tasks while we support your learning curve
You are organised: you'll be managing simultaneously several suppliers in different stages of the process so you need to enjoy keeping track of all your tasks and tick them off your list
You are a team player: it's really important that you are team-focused person as we all rely on each other every day
You have the right experience: we'd like to see you've done sales and customer service before
Benefits
Why FoodByUs?
We represent a HUGE opportunity to get involved early in a start-up with massive potential. Not only do we have an amazing idea, but the team and financing to pull it off
Work with the top Suppliers in the foodservice industry to tightly integrate our business with them and make the most out of our mutual relationship
Competitive compensation package with salary and commission as well as the opportunity to participate in our staff share options scheme to come along for the ride
You'll love the challenges that come at you every day and you'll learn more than you ever thought you could
Our team is experienced, motivated, dynamic, friendly and hard-working and you will love working with us