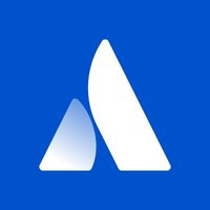 Technical Content Designer, UI Platform at Atlassian
Customer Experience, Full Time, Sydney, Australia
Working at Atlassian

Atlassian can hire people in any country where we have a legal entity. Assuming you have eligible working rights and a sufficient time zone overlap with your team, you can choose to work remotely or return to an office as they reopen (unless it's necessary for your role to be performed in the office). Interviews and onboarding are conducted virtually, a part of being a distributed-first company.

Information is a powerful and essential element of the user experience. For developers, this is even more true – without great documentation, it is nearly impossible to build new apps, services, and products.

At Atlassian, we look at the way we communicate technical information to our internal and third-party developers as an end-to-end journey. This journey begins as developers get started with building on the Atlassian stack, and ends with a living set of reference materials that answer any question they may have as they build, launch, monitor, and support their work.

You can explain complex features and capabilities in ways that are useful for experienced audiences, but which are also helpful for more novice readers getting into the domain or learning a new API.

We are looking for candidates who love to work with teams to ensure they are providing a great information experience. Someone who is ready to not only own the documentation for their domain, but also contribute to and help drive projects that benefit the larger documentation community here at Atlassian.

Your future team

The developer and app infrastructure teams within UI Platform are motivated to push the boundaries of what it takes to ensure world class experiences that feel fast, connected and efficient at enterprise scale. You will work across many UI Platform developer and infrastructure teams that build our internal products, developer environments, practices, tooling and delivery pipelines that thousands of Atlassian developers rely on and use daily. These teams support Atlassian's performance and scale goals which our enterprise customers rely on.

We believe information is important to any user experience. When you join Atlassian as a Content Designer, you become part of the Atlassian Design organization. Content Design includes everything needed to understand, support, market, and use that product. You won't own all the content, but you'll help make sure the stories we tell are consistent and create a great experience for our customers.

What you'll do:
Creatively engage developer audiences to support the roll out of our products and services
Work on developer documentation which improves the content experience and supports supports self-service adoption of our UI platform infra capabilities
Ensure that our developer documentation is up-to-date with the latest releases
Improve the information architecture and content hierarchy of infra product's documentation
Support the end to end journey for the developer experience from a technical writing and content design point of view
Your background:
3+ years of experience in the technical writing field
You can read, write, and verify code samples (e.g., JavaScript, Java, Python)
Familiarity with standard web-based publishing tools (e.g., Markdown, HTML, CSS, XML)
Familiarity with standard developer tools (e.g., Git, Bitbucket, Bamboo)
Experience documenting APIs, writing code samples, tutorials, and other technical content related to building or extending products and apps
Experience with usability testing, card sorting, and other techniques to ensure that your work is not just accurate, but that it is also effective for your target audience



Our perks & benefits

To support you at work and play, our perks and benefits include ample time off, an annual education budget, paid volunteer days, and so much more.

About Atlassian

The world's best teams work better together with Atlassian. From medicine and space travel, to disaster response and pizza deliveries, Atlassian software products help teams all over the planet. At Atlassian, we're motivated by a common goal: to unleash the potential of every team.

We believe that the unique contributions of all Atlassians create our success. To ensure that our products and culture continue to incorporate everyone's perspectives and experience, we never discriminate based on race, religion, national origin, gender identity or expression, sexual orientation, age, or marital, veteran, or disability status. All your information will be kept confidential according to EEO guidelines.

To learn more about our culture and hiring process, explore our Candidate Resource Hub.