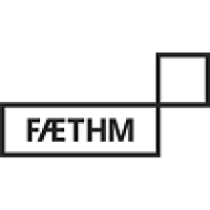 Business Development Representative at Faethm
Full-Time Employment, Sales, APAC - Sydney, New South Wales
Faethm is growing! We're looking for a Business Development Representative (BDR) to join us on this exciting journey in APAC!
Do you want to work for an inventive, fast-paced and purpose-driven company? With an ambitious but realisable mission and vision that tackles a very real and globally important issue?
We are looking for a self-starting BDR to lay the foundation for the rest of the sales team. BDRs at Faethm will run highly targeted prospecting campaigns for named strategic key accounts. In doing so, the core areas of responsibility include:
Be a founding member of our outbound Business Development team. Assist leadership as we hire, train, retain, and promote the future AEs & leaders of Faethm.

Build predictable, scalable, repeatable, and effective outbound prospecting playbooks leveraging the key insights and data from the Faethm Platform.

Fuel the pipeline growth in APAC by finding qualified opportunities.
What you will do?
Research targeted accounts to find the best way into the organization while securing executive and project sponsorship.

Execute outbound playbooks at scale, setting up qualified new business opportunities for our Account Executives.

Conduct in-depth conversations with our customers to explore their needs and problems statements. 

Ability to communicate to internal stakeholders the voice of the customer, to drive a customer-centric approach within Sales.

Coordinate customer/partner events across APAC.

Contribute to a customer-centred organisational environment by providing internal stakeholders (Product, Marketing and Partnerships teams) with regular market updates, reporting metrics and insights. 

Sharing your experience, learning, and knowledge with the team in a collaborative manner: we want to see growth for everyone at Faethm.

Have a maniacal focus on outcomes and impact. Closely monitor metrics with the aim to increase productivity, contribution to pipeline, and bookings.
What do you bring to the table?
Minimum 2 years of outbound sales experience, (B2B) ideally within SaaS/HR/Analytics and/or Emerging Tech.

Comfortable generating leads through cold calling, email and social interaction.

Proven track record of success - demonstrable experience as an SDR/BDR with at least two years with clear goals and KPI achievement within a sales organization.

Builder mentality- ability and interest in developing new processes while serving as a founding member of the team.

Strategic thinker - able to research and understand the ideal Faethm client profile and become an expert on Faethm's competitive landscape.

Team player - be humble and hungry. At Faethm, sales is a team sport with collaboration required across many departments.

Experience using Hubspot/Salesforce, Outreach, ZoomInfo, Gong/Chorus and other prospecting tools is preferred.

A willingness to learn and be comfortable in a fast-paced environment.

Excellent English verbal and written communication skills.

Experience using Hubspot/Salesforce, Outreach, ZoomInfo, Gong/Chorus and other prospecting tools is preferred. 
More about who we are?

Every responsible employer around the world relies on Faethm for navigating the Future of Work. Our sophisticated SaaS AI platform enables companies and governments to create value from the impact of emerging technologies, supporting jobs, maintaining ongoing development and retaining talent. Faethm was founded in Sydney, Australia in 2016, to understand the impact of emerging technology on people, identify what is coming, make better data-backed decisions and successfully navigate change. With offices in Sydney, London and Austin, over 100 customers in 21 industries and 26 countries around the world trust Faethm to lead the evolution of work globally.
While we have identified the initial responsibilities of the role, be pre-prepared for this role to evolve as products, clients, and analytics grow.
Join Faethm and you will: Work for an inventive, purpose-driven and civic-minded company with an ambitious but realisable mission and vision that tackles a very real and globally important issue. People are our secret sauce, at Faethm we pride ourselves on working hard and having fun!


Faethm is an equal opportunity employer. We value diversity and are committed to creating an inclusive, supportive, flexible/ remote, agile and fun environment, where our people bring their whole selves to work.