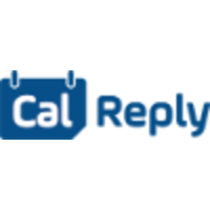 Senior Technical Sourcer at CalReply
Marketing and Advertising, Full-time, Sydney, New South Wales, Australia
Who we are
Rokt is expanding rapidly and globally – operating in 16 markets worldwide, with its headquarters in NYC, and a major R&D hub in Sydney. As the global leader in ecommerce technology, Rokt powers the Transaction Moment™ of best-in-class companies including Live Nation, Groupon, Staples, Lands' End, Fanatics, GoDaddy, Vistaprint, and HelloFresh. Our mission: To make ecommerce smarter, faster, and better.
With annual revenues of more than US$200M and a vibrant company culture, Rokt has been listed in 'Great Places to Work' in the US and Australia. Our award-winning culture is guided by our five core values: Smart with Humility, Own the Outcomes, Force for Good, Conquer New Frontiers, and Enjoy the Ride. These values help us attract, engage, and develop the right talent around the globe and ensure we have the right conditions to do our best work.
Keen to join a fast-growing company and a vibrant culture? Learn more at rokt.com.
Requirements
About the role
The mission of this role is to create and maintain an evergreen talent ecosystem that feeds our technology hiring efforts across locations.
Outcomes & responsibilities

The Senior Technical Sourcer will identify, develop, track and present top technology talent for critical talent pipelines in Rokt's R&D function.
They will:
Strategize, and deliver against, plan to build technology talent pipelines and execute tactical research, referral generation, talent mapping, events and sourcing campaigns
Build and share knowledge of skills, target companies, conferences, and open source communities with hiring partners
Effectively pitch technical opportunities at Rokt using deep understanding of product roadmap, technologies, programming and technical architecture
Create and maintain repeatable processes to effectively track candidates through ATS, LinkedIn Recruiter, GEM, Seekout and other systems as necessary.
Partner with Recruiters and Coordinators to manage an efficient model of operation
Effectively present candidates to hiring leads and recruiters
Make market-based recommendations to influence talent acquisition plans, assessment practices and recruitment marketing efforts
Capabilities & requirements
3-5 years sourcing experience with in-house technical recruiting team, search firm, or agency
Experience partnering and building sourcing strategies with Recruiters and Hiring Partners
Experience across a range of sourcing tools and practices
Ability to prioritize multiple projects and work in a fast-paced environment
Exceptional computer skills – fluency in Google Suite and Workspace
Proactive and self-motivated, with a strong work ethic
Positive, can-do attitude with a passion for Rokt and company culture
Benefits
Work with the greatest talent in town. Our recruiting process is tough. We hold a high bar because we have a high-performing, high-velocity culture - we only want the brightest and the best.
Join a community. We believe the best things happen when we come together to solve complex problems and make meaningful connections with each other through interest groups, sports clubs, and social events.
Accelerate your career. Develop through our global training events, 'Level Up' investment, online training courses, and our fantastic people leaders. Take your career to Rokt'speed - Grow your career in our rapidly growing company.
Take a break. When you work hard, we know you also need to rest. We offer generous time off and parental leave policies, as well as mental health and wellness days for all employees. We also believe taking time off in sync with one another is important. As such, we shut down our offices every year in late December/early January for two weeks, partially sponsored by the company. We also offer a paid Rokt'star Sabbatical for employees who have been with us 3 years or more.
Stay happy and healthy. Enjoy catered lunch 3 times a week and healthy snacks in the office. Plus join the gym on us! Rokt offers a monthly allowance to use on a gym membership or online fitness classes. We also provide all Rokt'stars access to free 1:1 coaching, therapy and digital mental wellness resources.
Become a shareholder. All Rokt'stars have stock options. If we succeed, everyone enjoys the upside.
See the world! Along with our global all-staff events in amazing locations (Phuket, Thailand in January 2020), we also offer generous relocation packages for those interested in moving to another Rokt office. We have cool offices in great cities - Tokyo, New York, Singapore, Sydney.
We believe in equality. Rokt is an Equal Opportunity Employer and recognizes that a diverse workforce is crucial to our success as a business. We would love you to apply for one of our open roles - irrespective of socio-economic status or background, age, gender identity, race, religion, sexual orientation, color, pregnancy, carer/family responsibilities, national and social origin, political opinion, marital, veteran, or disability status.