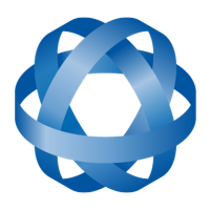 Business Development Executive - Commercial Maritime (ANZ/APAC) at Advanced Navigation
Sales, Full-Time, Sydney, AU
Advanced Navigation is the world's most determined innovator in AI robotics and navigation technologies across land, air, sea and space applications. 
Founded on a culture of research and discovery, Advanced Navigation's mission is to be the catalyst of the autonomy revolution. Fields of expertise include artificial intelligence, underwater sonar, GNSS, radio frequency systems, inertial sensors, robotics, quantum sensors and photonics. 
Today, Advanced Navigation is a supplier to some of the world's largest companies, including Airbus, Boeing, Google, Tesla, NASA, Apple, and General Motors.
Discover it for yourself: https://youtu.be/F7uAqs1gtuk

Overview of Position

This role exists to win quality, deliverable contracts for Advanced Navigation offerings within the Maritime industry across the ANZ/APAC Region. Success will require strong, professional direct selling activities, the identification of key partners, developing mutually- trusted client relationships, and building the company's brand awareness across the territory.

A day in the life

The person occupying this role will spend the bulk of their time developing and progressing a pipeline of opportunities within the maritime industry across a wide range of verticals in the ANZ/APAC region. This will include responding to leads, prospecting for interest, profiling and targeting organisations, attending trade events and responding to RFX documents. 

Outside of this they will be constantly refining their knowledge of our products and their application, and nuances in the various marine industry verticals across the region.

Role Responsibilities
Business development efforts for identifying Defence opportunities across the territory in all domains including Sea, Land, Air and Space.
Research and identify key large-scale programs for our products/solutions portfolio for defence applications across the region
Identify new opportunities and partnerships in collaboration with the broader sales team
Drive the top-line revenue and orders by expanding growth with existing customers, acquiring new customers and driving upsells by fostering the adoption and use of our products, solutions and services
Own the end to end sales process, from lead to prospect to close, bringing Advanced Navigation solutions to new and existing customers
Working closely with the Head of Sales - ANZ/APAC and others to execute the company's Go-To-Market strategies
Paint the Advanced Navigation vision and opportunity for prospects through a combination of ROI and qualitative value propositions
Understand the technical requirements of each customer and work closely with Support and the Products Group to guide the direction of our product offerings and solutions
Work openly with other Advanced Navigation teams (e.g. Marketing, Sales Operations, Products Group, Support and Operations) to improve our go-to-market plans, execution and acceleration of our growth
Ensure operational excellence by keeping our CRM (Salesforce) always updated, guaranteeing business linearity and forecasting accuracy
Experience
5+ years experience of business development, sales and account management, experience with high-tech solutions in at least one of the following marine verticals; Oil and Gas, renewable energy, aquaculture, marine survey, environmental monitoring, asset tracking, commercial shipping, etc
Extensive experience selling within the ANZ/APAC region.
Experienced in remote and in-person selling
Extensive knowledge of the marine and related industries - key players, processes and drivers within ANZ/APAC.
Geographical and cultural knowledge - a good understanding of the region and its needs from a trading perspective.
Relevant technical knowledge, such as inertial sensors, acoustics, GNSS, optical sensors, and robotics with an ability to go deep enough on technical aspects to differentiate between varied and comparable navigation products/solutions in the market.
Skills
Strong Interpersonal skills - the ability to engage with customers at all levels.
Strong sales skills, with the understanding of how to qualify a prospective customer and how to progress them through the sales cycle in a structured and methodical way.
Business development skills - the ability to develop a pipeline of opportunities from scratch.
Refined negotiation and closing skills.
Opportunity analysis and development.
Excellent communication and writing skills with the ability to be both technical and analytical.
Strong presentation skills.
The ability to adapt to a fast-changing environment, international cultures, and distributed teams.
Self-Organization and planning skills - the ability to set objectives, build a sales plan and execute effectively.
Strong skills with salesforce CRM
What are some of the benefits you will have access to?

You'll have access to industry-leading products with diverse applications within some of the most interesting and exciting projects worldwide. We're growing a team of inspired, smart, and driven individuals from all sorts of backgrounds. With great opportunities for growth and variety, we strive to help each employee carve out the path that's right for them. Apart from the above you will be doing your life's best work in a large, fun office in central Sydney close to all public transportation.
More jobs at Advanced Navigation
---