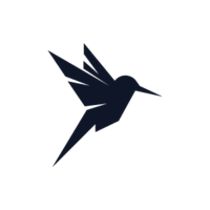 Principal Software Engineer at Atticus
Computer Software, Engineering, Full-time, Remote, Melbourne, Victoria, Australia
Are you a "dev's dev" who wants to solve real problems with quality code alongside a great team? Do you mostly ignore the boundaries between being a frontend, backend, or full stack engineer? Do you want to work at a rapidly scaling startup, but still be able to pick up the kids from school and log out of Slack before dinner? Atticus is crafting a team of low-ego, high-output engineers to contribute broadly and deeply to the product and company. Take an early place in our close-knit team as we build innovative tools to solve real problems for our customers, helping them bring more truth to the world of business.
Atticus is a bootstrapped, profitable, Melbourne-based technology startup. We provide law firms and listed entities with verification software to fact-check documents before they're disclosed to market, e.g. ESG statements, annual reports, prospectuses, and more. Although we're still a small team, don't let that fool you—our software is used by 80% of the Australian legal market, 30% of the UK Top 30 law firms, and 30% of the ASX Top 50.

As a business, we're defining the world standard for document verification, growing fast, and expanding internationally. Users love our product because it eliminates painful drudgery and streamlines their high-pressure, high-stakes work. By allowing them to focus on the real substance of verification, Atticus is making for a more trustworthy, accurate world. We have a lean, world-class team, prioritise great work-life balance, and take pride in our craft. Our product team works closely together in a high-trust, high-autonomy environment of peers. We collaborate on designs, offer and request help and feedback, and teach each other new tricks.

The Role
As a principal software engineer in our product team, you'll be building our core product alongside our technical co-founders. We have great traction in the market, but we're continually identifying ways to grow the existing product as well as new problems to solve. As such, you'll be owning new features (and maybe, eventually, whole new products) from identification, through design and implementation, and into user adoption and support. As the business scales, we know our product, architecture, platform, and team will all evolve considerably—we hope you'll be instrumental in helping us achieve this. You will contribute your experience and opinion to the team, join in making collaborative decisions about architecture, UX, and product strategy, and take ownership over large sections of the product feature set and codebase.
Here are some things you might've done if you had been here this month:

Worked with our co-founders to ship a new feature providing our users with self-service metrics, including designing and building a metrics processing pipeline and presentation layer.
Containerised our internal development environment with the help of our Platform Engineering team, vastly improving engineer onboarding.
Worked with our Product Designer to review the latest designs for a new feature, providing direction on what's easy, what's feasible, and what's non-obviously really hard.
Given context-sensitive feedback on PRs.
Talked with the team about trying Loom video walkthroughs of PRs as a more effective way to collaborate asynchronously.
Brainstormed with our Head of Growth about features that might unlock new lines of business with our current customer base.
Conducted a couple of technical interviews.
Responded to one or two support requests per week, and subsequently identified and fixed a P1 bug.
We are a small, low-hierarchy team, and this position reports directly to the technical co-founders. It does not have any direct reports, although mentorship & management is in scope as the team grows. This is a remote friendly position and is open to anyone in Australia.

About You
We want creative, curious, and self-driven people who are interested in building something of lasting value. We think people who meet this description will have widely differing resumes, but we believe you'll be a fast learner, so if you've got the following qualities, then please get in touch:
Creative and flexible. We're a small team doing things nobody has done before, so you'll be excited about tackling unknown problems and pitching in to help even when you don't quite feel like you know what you're doing.
Natural communicator. Communication is a first class skill, particularly in a remote world, so we take this seriously. More than just good spelling and grammar, you're great at building relationships and getting things done with others, whether it's through Slack, Zoom, or in person.
Measure twice, cut once. We believe that in the long term, true velocity and agility comes from planning enough that you can move fast without breaking things. "Slow is smooth, and smooth is fast."
Bias toward action. Generally, when in doubt, you give something a try and see if it works. Yes, doing the right thing is best—but doing the not-quite-right thing is generally better than doing nothing at all.
Outcome-focused. You don't confuse a great slide deck for genuine user outcomes. You're able to separate the process from the outcome, and if you're blocked on the process you were expecting to take, you try other ways of getting it done.
Any of the following would also be great assets:

A bachelor's degree (or higher) in computer science, mathematics, software engineering, physics or another relevant discipline.
Experience administering and monitoring cloud systems and applications.
Familiarity with secure coding practices and a commitment to information security.
Experience with Javascript, React/Redux, and PDF.js (for front-end development).
Experience with Node.js and Express.js (for API development).
Experience with Python (for asynchronous jobs and data processing).
Experience with Packer, Terraform and Ansible (for cloud infrastructure provisioning and orchestration).
Experience working with managed SaaS software deployed on AWS.
We value open-minded, open-hearted teams who reflect different experiences and perspectives. Most importantly, we enjoy doing great work together, and we're looking for candidates who value this too.

Benefits
We are a very flexible workplace, although neither completely asynchronous nor totally distributed—we're about 50/50 split between Melbourne-based and fully remote. Those of us in Melbourne work from our Collingwood office anywhere from 1–5 days a week, depending on what's happening. The rest of us work from places like Toronto, London, Perth, the Surf Coast, and the Sunshine Coast. If you're fully remote, we'll fly you to Melbourne for a week or two when you start, and then probably once a year ongoing (honestly, we're still determining exactly what works here).
We care about output over hours. Most of us work roughly 9–5 Melbourne time, but some of us shift later in the day or work from a different time zone. Every couple of weeks we might work late to help a user in the UK or to fix up a bug that's been causing us headaches, but we'll start late the next morning if we do. All of us make time every day to walk the dog, do the school run, or go for a surf—and we turn off Slack after hours.

In terms of remuneration, we pride ourselves on being able to offer great packages for great people. Some of the more tangible benefits include:

Generous remuneration:

Above market salary plus super. We're not asking experienced engineers to take a pay cut to work at a startup.
Equity on top of base salary—it's important to us that our people align with and share in our success.

Generous benefits:

An extra week of paid annual leave (5 weeks).
16 weeks of paid parental leave for both primary and secondary carers.
$2000 home office budget on commencement to buy a good monitor, chair, or other equipment you need to be comfortable and productive at home (in addition to a new MacBook Pro).
More jobs at Atticus
---
Computer Software, Business Development, Full-time
Victoria, Australia
sales
full-time
Computer Software, Information Technology, Full-time, Remote
Melbourne, Victoria, Australia
melbourne
remote
support
product
full-time