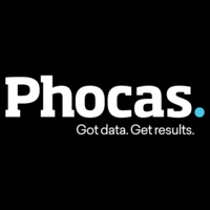 Technical Customer Support Consultant (SQL) at Phocas
Information Technology and Services, Customer Service, Full-time, Melbourne, Victoria, Australia
Deliver feel good CX to customers around the world
Imagine your entire existence was dedicated to making people feel good? That's it. One job. Off you go, delivering feel good packages to people around the world.

As an Customer Support Consultant, that's not quite the brief, but it's not far off. Instead of packages, you'll deliver customer experiences. Ones that make customers around the world feel good about using our BI software. With a global retention rate of 96%, we aim to blow our customers away with an experience so good, it makes the transition from traditional to digital as smooth as Barry White. And is there anything better than knowing your work has brought joy to a customer's life? Other than seeing the end credits of that breathtakingly boring amoeba movie your uni mate once made you sit through?

Our software is MS SQL server based, we use our own mapping DB creation software and various techniques to create extraction and staging layers, and our help desk software is Jira (Atlassian).

What you'll need to blow our customers away:

Work experience supporting software or IT products in a support, or a customer service environment
A positive attitude and genuine interest in learning and developing new skills
A positive and 'can-do' attitude, and a commitment to resolving issues for customers
Some knowledge on SQL, or an interest in developing these skills
What you'll do to create a seamless experience:

Deliver technical support and resolve request issues from Phocas' end users
Troubleshoot to identify the cause of a problem, provide workaround resolutions, root cause analysis and major incident management
Diagnose system and application issues and implement corrective actions
Take ownership of support cases ensuring we are providing our customer with the highest level of support
A bit about us in the hope we're the UX to your CX (it sounded better in our heads)
We're a business planning and analytics company on a mission to make people feel good about data. Since 2001, we've helped thousands of companies turn complex business data into performance boosting results. Despite our global status of 300 world-class humans, we've held on to our start-up roots. The result is a workplace that's fast, exciting and designed for fun.
We know that fun is different for everyone. So, if you want to get creative with problem solving, lead a project, save the planet, or leave early to sweat it out in a hot yoga studio, you'll have our full support. As long as you're doing what brings you joy, the rest falls into place. Think less stress, higher performance, more energy and all-round nicer human. Your friends and family will thank you.
Create your happy place.

We are a 2022 Circle Back Initiative Employer – we commit to respond to every applicant.
Phocas is an Equal Employment Opportunity Employer. All qualified applicants will receive consideration for employment without regard to race, colour, religion, sex, national origin, sexual orientation, gender identity, disability and protected veterans status or any other characteristic protected by law.

#LI-EA1 #LI-Hybrid