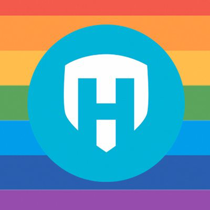 Information Technology and Services, Engineering, Full-time, Remote, Sydney, New South Wales, Australia
Employment Hero is an Australian tech unicorn - valued at over $1 billion. Our world-class software is the easiest way for small to medium-sized businesses to manage HR, payroll, employee engagement, and benefits. We've grown 100% year on year since inception, and expanded globally in late 2020. We now service over 80,000 businesses and we will continue to grow rapidly in 2022 and beyond.
We believe in distributed employment and take a 'Remote First' approach with our team. We can hire across the globe, assuming that candidates have eligible working rights and are in a suitable timezone. If you've got the skills for the role and the passion for our mission then we want to hear from you!
Our Group Engineering Manager role:
After our recent acquisition of KeyPay payroll platform, a powerful all in one payroll and workforce management solution, we're now looking to continue our journey of integration and transformation of our payroll product, creating this new position of Group Engineering Manager.
This role will see you take the lead on engineering for our scaling Payroll platform, where you'll mentor and lead your Delivery Leads, giving them vision and tools to iterate and scale our already successful product, and unifying our squads together through creating an innovation focused culture with effective fit for purpose ways of working.
To be a success in this position you'll be a seasoned technologist, with many passions!: the first being Product - you love what it is we do and really want to know the nuts and bolts of how it all comes together. The next; you're an engineer through and through - you probably still tinker with code from time to time and really know what the latest in technology can do (but you're comfortable not being on the tools in your day job). Last, but not least; you're a natural leader - you might've been described as a culture incubator; a change maker, someone who thrives in managing transformations; an empathetic visionary, a problem solver, a critical thinking and highly influential person.
Your first 12 months will see you tackle a host of challenges, from scaling a team and doubling its resources, implementing a strategy of technology transformation, and being a leader for your team as we move to a mission of 'one mission, one platform'.
Some of the specifics - You'll have:
oversight of all software development activities of our Partnerships & Payroll platform
a strong interlock with Product management to deliver against business roadmaps
a focus on collaboration, coaching and mentoring of the Engineering team members to achieve their full potential, and enable the leaders within your organisation to build diverse, high-performing teams
ownership of software performance and quality metrics, and key measures for ongoing improvement
leadership of an engineering team, where you'll be relied on to provide a clear aligned vision and direction, with complimentary performance measurements and goals
an active participation in deeply technical discussions with business and technical stakeholders, leveraging your acquired knowledge of the payroll domain across different jurisdictions
a personal motivation to drive continuous improvement and change where there is opportunity to create efficiency and simplicity
What you'll bring:
Extensive experience in Senior Engineering Management position, ideally of a large (30-50 person) and geographically diverse Engineering team
A background of working in highly regulated or compliance driven business environments
Knowledge of and advocate for Software Engineering best practices
Experience working within a high-growth and fast-moving environment, particularly if it's a SaaS or similar
Ability to mentor team members and drive development and capabilities within the team
Deep experience working with business stakeholders, developing strong trust and partnerships, with an ability to involve yourself in deep technical and business domain discussions
Nice to have but not essential:
Bachelor's or Masters degree in Computer Science, Software Engineering or equivalent
In Depth development experience in a .NET environment
Industry experience in the Payroll or Human Resources domain
Benefits:
Remote-first and flexible working arrangements
Employee Share Option Program: be an owner of Employment Hero!
Self, health, wealth and happiness programs
We set you up for success with the latest and greatest hardware, tools and tech + a generous budget to spend on setting up your home office (if you need a desk, chair, screen? You name it!)
Continuing education / post-graduate assistance program
Virtual yoga classes
Weekly virtual happy-hour and social events to get to know your new colleagues, + quarterly & yearly team celebrations
Access to the EH Employee Benefits Program and Hero Rewards Shop (of course!)
Our Sydney office is dog friendly and remains open for team meetings, collaboration days and those who need a day away from their home office (we are a COVID-safe workspace for those who choose to use it)
Why join Employment Hero?
* Raised $181M achieving unicorn status February 2022
* LinkedIn Top 25 Startups 2021, ranked #2 in Australia
* The Australian Top 100 Innovators List 2021
* Raised $140M Series E round led by Insight Partners July 2021
* Raised $45M Series D round led by Seek 2021
* Deloitte Technology Fast 50 2020, ranked #42 in Australia
* LinkedIn Top 10 Startups 2020
* Raised $22M Series C Round led by Seek July 2019
* Raised $8 mill series B round led by Seek and OneVentures
* Deloitte Technology Fast 50 2019, ranked #20 in Australia
* GetApp Category Leader Q1 2019
* Deloitte Technology Fast 50 2018, ranked #12 in Australia
* HRD Gold Medalist - Human Capital Management Systems 2018
* HRD Gold Medalist - Rewards and Recognition Service Provider 2018
* HRD Rewards and Recognition Employer of Choice 2018
* LinkedIn Top 25 Startups 2018
* EY Entrepreneur of the Year National Finalist 2018
More jobs at Employment Hero
---