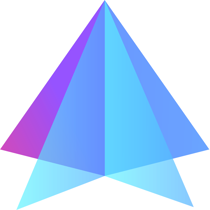 Compliance and Finance Investment Operations Manager at Startup Galaxy
Financial Services, Legal, Full-time, Melbourne, Victoria, Australia
About us
Startup Galaxy is a fast-growing fintech company based in Melbourne that provides tools and infrastructure to support the Startup ecosystem. Our investment platform automates all back of house operations and deal administration for Angel groups, Syndicates, Venture funds and Founders by providing a single tool-suite that has all the functionality and information they need.
Startup Galaxy is radically transforming how Investors access, allocate and manage capital across the early-stage technology sector. We've created a new fit-for-purpose solution that removes the costs and inefficiencies that founders, individual investors, and fund managers face when fundraising and managing capital.


Who we are looking for
We're looking for a Finance Operations and Compliance Manager to join our fast-growing leadership team in Melbourne, Australia. You will take a consultative approach and work closely with our teams to develop, implement and manage Startup Galaxy's regulatory architecture, compliance program, and the compliance and finance aspects of our investment operations. You'll be expected to drive change and ensure we continually aim to mitigate compliance risk. This is a hands-on role where you'll be working directly with our CEO and COO to combine strategic thinking while also performing compliance tasks.
Requirements
You have
5-7 years of leading Compliance or related fields (compliance, risk, audit, or legal). Experience as an AUSTRAC AML/CTF Officer and AFSL Responsible Manager would be considerably beneficial
Deep knowledge of local financial services regulations. Experience in funds management and financial investment operations is highly desirable.
An understanding of the impact of the business's products and expansion plans
You have experience in drafting, implementing and rolling out compliance plans, frameworks and policies across a company.
You have experience in planning and executing monitoring and assurance activities
A strong risk radar, and you work tirelessly to mitigate risks
Strong communication skills, and you have the ability to distil complex and cumbersome regulations into easily understood concepts.
You can work autonomously and delegate effectively.
Comfortable using or learning to use the latest technology
You are easy to work with, and want to work in a fun, fast-growing but demanding young company
You will
Lead internal compliance, including setting up and maintaining all the relevant plans and registers, and ensuring all compliance obligations are met
Lead and maintain ongoing compliance with all relevant government bodies and programs, including AFSL, ASIC, AUSTRAC, FATCA, PII, SOC2
Be appointed as Startup Galaxy's AUSTRAC AML/CTF Compliance Officer and as one of Startup Galaxy's AFSL Responsible Managers, thereby taking on the relevant responsibilities those roles entail
Lead the compliance and finance aspects of our investment operations, including reviewing of agreements, investor checks, the collection of investor's funds and payment to our investee entities, completion of relevant investment documentation, etc
Partner with all business functions (eg sales, marketing, product/engineering) through a commercial lens on compliance and finance investment operations requirements as it relates to their function and activity


What success looks like
You will start by gaining a deep understanding of our business, our product and workflows, liaising with and building successful relationships with our customers and our industry partners.
As you develop a firm understanding of the business, you will start to take over the compliance and finance aspects of our investment operations and start executing several compliance initiatives.
Overall, you will ensure our customers, founders and investors, and industry partners have a great experience by owning the compliance and finance investment operations function whilst ensuring we achieve the highest levels of compliance within the relevant body's guidelines, frameworks and programs whilst critically operating through a commercial lens.
You will improve and refine how we attract, interact with and support our customers by testing, validating, and refining our operational processes. You will also be expected to provide valuable input to improve our products to ensure we continue to provide a great and exceptional experience for our customers.


The team
You will be reporting to Stuart Fox, Startup Galaxy's COO. Stuart's 20+ year career has been in fast growth, enterprise tech and international businesses. He has held senior global, regional and country leadership roles across Sales and Go-to-Market, Product, and General Management and Operations. With a strong client-centric focus he is passionate about working with clients to transform and scale their businesses through technology. He also advises early stage startups on their growth and business strategies and is an active angel investor.
We are a tight-knit team of specialists with deep experience in startups, technology, venture capital and finance.
We thrive on first principles and consistently come back to the 'why' to drive innovation and optimisation while relentlessly iterating and executing. We believe that by leveraging each other's core competencies and combining our unique insights and skills, we are building a world-class business that will have a meaningful impact on innovation in Australia and the wealth creation possibilities for thousands of Australian investors who currently can't participate.
You will find that your fellow Startup Galaxy colleagues are superstar performers and team players with a growth mindset who love building an innovative business and value transparency, simplicity and relationships. As a key member of the core team, we want you to feel empowered and for Startup Galaxy to be a meaningful part of your own wealth creation journey. We are open to relocating a candidate to Melbourne.
Benefits
Not only will you have the chance to be a member of an early-stage startup working alongside founders who have "done this before", but we also offer
Hybrid work from home/office
Flexible hours
Stock option plan
As an early member of the core team, you will have the ability to participate in the company's employee share option plan and share in the financial rewards of a rapidly growing business getting in on the ground level.
Due to the nature of our business, we will need you to complete a police background check (at our expense) as part of the application process if successful.
More jobs at Startup Galaxy
---
Financial Services, Engineering, Full-time
Melbourne, Victoria, Australia
melbourne
engineering
finance
full-time