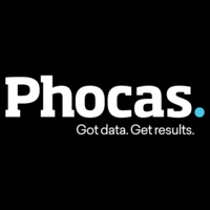 Intermediate Java Developer at Phocas
Information Technology and Services, Information Technology, Full-time, Orange, New South Wales, Australia
Organically funded, we have grown from a small startup, building data and analytics products in the UK in 2001 to over 200 people and 6 offices across the world, with headquarters in Sydney, Australia.
Phocas isn't just loved by our customers. We also have some of the happiest employees around! In fact, Phocas ranks #1 in G2 Crowd, has a 4.9/5 rating on Glassdoor, and in 2019 Phocas won the Culture Transformation Award from Human Synergistics in recognition of our constructive and positive culture.
We've built a world-class software engineering team in our Orange, NSW and Christchurch, NZ offices, and we're embarking on a major new project to rebuild the data pipeline that forms the core of our products. In this role you'll help accelerate the development of this pipeline. It will be based on a new cloud-based low-latency distributed compute platform that leverages cloud ETL tools. It's going to be quite the challenge – and we're looking for someone who's as excited about it as we are!
What You'll Do
Work with a modern Java code base, using best practices for software engineering and tooling
Solve interesting problems, ranging from data streaming, resilient design and architectural challenges
Deliver at pace to get your work into production quickly whilst maintaining the highest quality standards
Help mentor more junior members of the engineering team and upskill other developers who are new to Java
Assist internal teams to use the new technology in our customer-facing applications
Requirements
Your CV or online profile will show:
Two or more years working on a complex Java code base
A passionate desire to bring those skills to improving the way we deliver quality in our products
Strong communication skills and the ability to collaborate effectively with distributed teams
A sense of fun and a genuine desire to work with people from all backgrounds daily
A real human being who can be from any background, identity, religion, gender, sexuality or planet
Experience with ETL and data processing (stream or batch) at scale would be a great plus, so if you have some then let us know!
Sadly due to current global pandemic travel restrictions, we can only consider those with established working rights for Australia.
Benefits
Our mission is simple – Phocas helps people feel good about data. We help companies turn their data into results. Our award-winning software provides customers insights that help them make more informed, data driven decisions, improving efficiencies and boosting their bottom line.