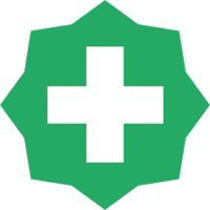 Customer Advocate at HotDoc
Computer Software, Customer Service, Full-time, Melbourne, Victoria, Australia
HotDoc is a Melbourne based company, which was founded in 2012. We started out as a humble Online Bookings company, but we've since evolved into a Patient Engagement platform, which helps 5m+ patients and 18,000+ health professionals communicate more effectively and build stronger relationships.
What's in it for you?
The Customer Advocates and Support teams unique contribution to HotDoc is to provide clinics and patients with world class, low friction service for technical issues and one touch 'How-To' enquiries.The efficiency and troubleshooting skills of the HotDoc Support team has since become a selling point of the product.
What will you be doing?
Independently solve customer support tickets over phone/email and smartly identify when to escalate an enquiry to another team.
Educate and empower our customers to become better HotDoc users by being the genius behind our Support Pages and How-To guides.
Report bugs and user experience issues to our Product Development Team.
Own the customer experience and work to exceed expected targets around customer satisfaction and response time
Requirements
What you must have to apply for this role
Technical troubleshooting skills and love diving into complex products and learning them inside out
Proactively solve customer support tickets over phone/email and smartly identify when to escalate an enquiry to another team.
Top-notch communication skills and thrive on being able to explain product "how-to's", as well as complex issues in a manner in which even your grandparents would understand.
Previous experience working in a Customer Service or Customer Support role, ideally involving an element of technical troubleshooting
Experience using an email-based ticketing system such as Zendesk
Benefits
What do our employees love about working for HotDoc?
We are an employee first company - to provide the best possible patient experience, we need to look out for our employees
You will have the flexibility to work from our office which is full of natural light, lush greenery and a balcony that overlooks the Yarra River and to work from the comfort of your home.
We have drinks on our balcony every Friday night.
Our kitchen is full of fresh fruit, snacks, Kombucha & serious coffee machine. We have free breakfast on a Monday and free lunch on Fridays.
Your calendar is pretty full here - we have monthly events (think beer tasting, cooking & painting master classes) that you can enjoy from the office or the comfort of your own home & movie nights, book clubs, guest speakers.
Access to a fortnightly fItness subsidies, yearly mindfulness subsidy, 2x weekly in-house yoga sessions, health coaching and access to nutrition and exercise advice.
Access to a dedicated clinical psychologist through our Employee Assistance Program.
Watch a video about what it is like to work at HotDoc here
HotDoc is a place where you can be you.
We celebrate diversity at HotDoc and completed a Census in 2020 which is our first step to transparently reporting on diversity data gathered annually from all employees.
We welcome applications of all types, and from all backgrounds. If you would like to find out more about our Census results and how we celebrate diversity, please click here.