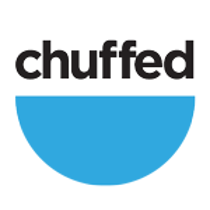 Product Owner at Chuffed
Internet, Product Management, Part-time, Sydney, New South Wales, Australia
Why join Chuffed.org?
We're a purpose-led crowdfunding platform that's amplifying the actions of ordinary people who are changing the world on issues like climate justice, Black Lives Matter and refugee rights.
To date we've helped raise $80M across 12,000 campaigns in 23 countries and are backed by Blackbird Ventures & the Telstra Foundation.
From our bases in Sydney and London, we've supported the Biloela family get back home, fought alongside the Wangan & Jagalingou Cultural Custodians to Stop Adani, and helped back the most significant climate change litigation in Australia - Sharma vs Minister for Environment.
What you'll do
Our customers are activists, not-for-profits and grass roots organisations doing world-changing work. This work often requires significant funding, but they don't always have the time, experience or resources to raise the extensive funds they need. We're building a platform that makes it dead simple to raise the funds they need, so they can go back to focusing on making the change that we all need.
This role will start part-time, 3-4 days per week, and may extend to full time in the future.
Your job will be to work with the Engineering and Growth teams to:
Take product ideas from concepts to documented requirements, working with internal and external stakeholders to ensure the solutions are being designed that actually solve problems
Talk with various stakeholders and draw out their underlying requirements. Communicate those 'root cause' requirements with the rest of the team.
Shape and design effective solutions that are valuable to our end users - campaigners and donors alike - based on those requirements.
Deliver both a long and short term product vision and communicate it to the company. Use that vision to consider the flow on effects that a feature might have on the team and other parts of the product.
Document solutions in wireframes and validate those solutions
Work with the engineering team to ensure that the final product addresses the original user requirements
Requirements
Critical thinking and empathy - you can ask questions to get under the surface of an issue and figure out what the root cause of a problem actually is
Ability to manage competing priorities - you can balance the priorities of different customers and our internal priorities to come up with a deliverable plan - not something that would be great in theory
Works well with delivery-focused staff - you'll work with a small engineering team to ensure outcomes are delivered
Pragmatic, takes ownership - you figure out how to do things without many resources and don't wait for someone else to do it for you
Bonus points if you have:
Previous experience working with social causes or in a tech startup
Benefits
Competitive salary plus equity ownership in Chuffed.org.
We value work-life balance. You can work from home and meet up with the team intermittently at one of our co-working spaces. We also have quarterly in-person offsites to celebrate, refresh and plan. We're based in and around Sydney but open to remote employees within Australia.
Work alongside industry leading marketers and digital engineers in a small and agile team with deep industry connections
Spend your days amplifying the work of campaigners pushing for progressive social change around the world
We're building a diverse and inclusive workplace. We encourage people from all backgrounds, ages and abilities to apply. We value all kinds of experiences, so even if you don't meet all of the requirements outlined above, we encourage you to apply.