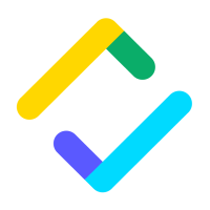 Technical Lead/Engineering Manager at Safety Culture
Customer Facing Engineering, Full-time Permanent, Sydney
At SafetyCulture, we help businesses get better everyday. As the operational heartbeat of working teams, our technology gives workers a voice and leaders the visibility to make smart decisions. We're constantly evolving our platform, expanding into sensors/IoT, Machine Learning, Scalable and Event-Driven Architecture to name a few, but we believe there's more to be done.  

Our mission – and your opportunity — is to help solve the challenges faced in an increasingly distributed workforce. In short, to shape Engineering excellence, nurture emerging Engineering talent and build out an inclusive, high-performing interdisciplinary team. 

Recently valued at AU$2.2Bn, we're investing our resources into creating and shaping a better workplace for all. We are growing fast and looking for talented, self-motivated people that value collaboration, growth and learning to join our team.

This role is ideal if you are a senior/staff level engineer seeking to transition to an entry-level Engineering Manager role OR, are a hands-on, junior Engineering Manager.

The role

This role sits within the Inspections teams, one of our core product features. The team currently has a Senior Engineering Manager, and are looking split into sub teams as we grow.

Initially starting with a dotted-line reporting for 3-4 engineers, with a plan to transition to direct line reporting organically as you and the Senior EM work together to evolve the team. With continuous support and coaching by the Senior EM along the way towards career growth and impact.

There will be opportunities to learn and expand in delivery & dependency management, capacity planning, cross-functional team management, performance management, team culture building, world class engineering practices, career planning and more

About you
You love customer-facing engineering. This is a product team and we love interacting with our customers frequently, directly and indirectly.
You have good people skills, being a good listener, kind, empathetic, coach/mentor, a team player.
You are keen to oversee exciting and at the same time challenging technical projects such as tech stack migrations, cloud service architecture, API management, databases, event streams etc. without necessarily being the person architecting or writing the code directly.
You are open to learn just enough Go/Javascript/DB/infrastructure to play an active role in running technical decisions but this is not a developer role as such. It is a people/technical leadership role.
You are a champion of great documentation and sharing knowledge, and can empower the team to do the same. Check out our Engineering Blog for examples.
What you'll need
Strong technical credentials are key for success, especially in backend, operational excellence and quality. Web and mobile development familiarity is a plus.
As this is a cross-platform team, comfort strategising and managing expectations/priorities with EMs (including directors and the CTO), PMs and other senior engineers.
Good planning/coordination/communication/process skills like managing a technical project roadmap & stakeholder expectations with an aspiration to become great in these over time.
Experience with regularly grooming the backlog and triaging incoming issues/work both internally (other teams) and externally (customers).
At SafetyCulture, we're committed to building inclusive teams and cultivating a sense of belonging so our people can bring their whole authentic selves to work each day. We seek to make reasonable adjustments throughout our recruitment process to create an even playing field for all candidates. Thanks to the tireless efforts of the entire SafetyCulture team we've built an incredible culture which has seen us recognised as a Best Place to Work in Australia, the US and the UK. 

You can find out more about life at SafetyCulture via Youtube, Twitter, Instagram and LinkedIn.

To all recruitment agencies, we do not accept resumes or partnership opportunities. Please do not forward resumes to SafetyCulture or any of our employees. We are not responsible for any fees associated with unsolicited resumes.

More jobs at Safety Culture
---