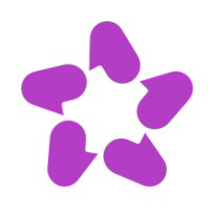 Senior Product Designer - NZ at AskNicely
Computer Software, Design, Auckland CBD, Auckland, New Zealand
**We are looking for candidates based out of Portland, OR or Auckland, NZ**
Design matters to us. We're out to win the hearts and minds of frontline workers and this can only happen if we make products that are easy to use, fun to discover, and deliver real value every day. The Senior Product Designer role will be integral in bringing shape to our product vision and delivering exceptional experiences to our customers. We're looking for someone with a knack for scalable product design, a passion for solving problems, and an eye for outstanding design. If this sounds like you, we'd love to meet you!
Overview
Enable our users to rapidly get their "Aha!" moment by reducing friction in key workflows.
Use data to identify opportunities in line with Product strategy.
Design scalably and to showcase our brand personality in every pixel. Share your experience with team members to continually improve our design and design-adjacent processes.
About You
You're a great communicator and storyteller.
You're comfortable jumping in and getting hands-on.
You're passionate about solving problems that improve the user experience.
You're not satisfied with a solution until it's vetted with real end-users.
You enjoy evangelizing human-centered design and helping cross-functional teams understand our design philosophy.
You are endlessly curious and hungry to learn and grow as a designer and team member.
You believe that great design is collaborative.
About Us
AskNicely is the world's #1 Rated Customer Experience platform with a mission is to make frontline work awesome. We're working on a brand new platform that will improve the daily lives of 100s of thousands of frontline workers and we're looking for a product leader to help build a world class product-led business. We are backed by top Silicon Valley VC's, have built an experienced leadership team, and are completely focused on defining and expanding this new category of software.
Requirements
Independently conduct research with minimal guidance from your PM & Design Manager and incorporate insights into design decisions to fulfill user and business needs. Clearly communicate the results with a strong point of view to the relevant stakeholders, using clear language that simplifies complexity.
Create deliverables for the product(s) you support (e.g., competitive evaluations, low fidelity wireframes, high fidelity mockups, prototypes, microcopy, journey maps, storyboards, design vision, and so on) that help define the vision and execution of solving real user problems through the user experience.
Proactively identify both small and large usability issues within your product(s) and help influence Product to prioritize them.
Actively contribute to the Rain Design System, help determine whether components are single-use or multi-use and provide recommendations to designers regarding new component requests.
Participate in Design Sessions and model best practices for giving and receiving feedback.
Mentor other members of the Product & Design team, both inside and outside of your product(s) on how to approach design problems, solicit feedback and drive for impactful outcomes.
We find the people that really enjoy and succeed the most at AskNicely.
Have strong opinions, loosely held
Can wear multiple hats (and totally pull it off)
Are people people with a helper personality type
Can think and do at the same time
Favor speed and learning over perfection or being right
Thrive and laugh under pressure and ambiguity
Show their smarts by making things simpler
Benefits
Generous annual Learning and Development stipend
Additional "Nice Days" - for a last minute day off to refresh
Employee Assistance Program
Experience First Culture that allows up to 4 weeks annually to and provide a travel stipend for expenses.
Flexible work arrangements
Cultural Pillars
If, like us, you put a lot of value in culture, lifestyle and opportunity as well as benefits, you'll like what's on offer here (watch this).
Lot's of people ask about the culture at AskNicely. There are three non-negotiables to what we call "living in the purple":
Be NICE: We believe a great business can be built by nice people that are nice to each other.
Play to WIN: Bring your "A" game. We have high standards but favor speed over perfection.
Love your FEEDBACK: Get feedback to improve your game and give feedback generously to help others improve theirs.
Core Values
We behave as defined by our core values.
SIMPLE: Never complicated, never too smart, we keep it simple. And humble. There are no egos here.
PERSONAL: It's only about people, not software. We are proud to put our personality on display and show character in our software.
CURIOUS: We don't have all the answers. We're seekers of the truth and how we'll evolve over time.
RESPONSIVE: Now is always the best time. We deliver fast results. And we remain hungry for more.
Be You
The core essence of AskNicely is "appreciation". It's what we stand for and a key principle that guides what we do each day. We appreciate different backgrounds, different contributions, different points of view and, most importantly, each other. It's how we win, together. We check our egos at the door and approach our work with curiosity, because we don't have all the answers and we learn fastest together, celebrating our wins along the way.