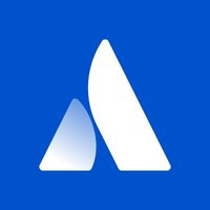 Senior Design Manager - Jira Platform at Atlassian
Customer Experience, Full Time, Sydney, Australia
Atlassian can hire people in any country where we have a legal entity, assuming candidates have eligible working rights and a sufficient timezone overlap with their team. As our offices re-open, Atlassians can choose to work remotely or return to an office, unless it's necessary for the role to be performed in the office. Interviews and onboarding are conducted virtually, a part of being a distributed-first company.

With a sufficient timezone overlap with the team, we're able to hire eligible candidates for this role from any location in Australia and New Zealand. If this sparks your interest, apply today and chat with our friendly Recruitment team further.

Are you a strategic thinker who can bring teams together to solve complex problems and get stuff done? When leading your team's progress, do you use Jira and find yourself in love but yet so frustrated with its complexity? If so, we have a phenomenal opportunity for you to set a new ambitious bar for Atlassian's flagship product.

We are looking for a Design Manager to lead designers and operate within a leadership triad within Jira Platform. This platform team is made up of seasoned experts who currently deliver value to all the Jira family of products - fun, talented, hardworking who all enjoy playing and working together to define the future of work management.

Jira Platform is part of our Cloud Platform team that enables Atlassian products to create ways to help all teams to come together, collaborate, and control their workflows. This team is the foundation for Jira Service Management, Jira Software, Jira Core, Jira Align, and any future Atlassian product.

As the Design Manager, you will lead a team of passionate Product Designers and partner deeply with your peers in Engineering, Product Management, Content Design, Research & Insights, and Program Management to execute the team's mission. As a design leader of the core platform area, you will be working across many product teams to understand their needs and ensure our solutions scale, innovate, and delight our customers. As a member of our design leadership team, you will work with other Design Managers, Lead Designers, and other stakeholders to set the vision for the Issue Experience area and deliver an end to end scalable platform solution. You will also be responsible for increasing the level of craft in the team.

Leading this space means you get to maintain, improve, and innovate for over 180,000 customers in 190 countries. Your work will directly impact tens of thousands of customers and millions of users!

You'll also have the opportunity to:
Work within an R&D leadership team to shape the ways that teams collaborate across projects.
Drive the customer experience strategies to impact Atlassian products.
Provide cross-craft teams with the mentorship, direction, leadership, and support vital to envision and ship specific projects with a user focus effectively
Lead and inspire a high-performing team of designers across Australia and India. With a passion for developing others, you'll coach and inspire your team towards success and cohesion
Bring your experience of customer-centric design thinking and practices to our teams
Establish (and maintain) a high-quality bar for shipped design work with your team
To be successful here, we encourage you to:
Bring the previous experience of having led customer experience strategy with teams at scale.
Have experience leading platform experiences with enterprise-level scale and delivering value to multiple stakeholders.
Have a track record of planning and then driving product direction autonomously as a hands-on designer, then subsequently as a manager
Show great facilitation skills and a track record of collaborating with other functions, like Engineering and Product Management
Communicate clearly and have a high degree of influence with all kinds of internal partners, including senior leadership
Passionate about the craft of customer experience and bring a breadth of skills sets to Atlassian.
Be a self-starter with an eye for simple solutions and the ability to step into the customer's shoes to be the internal customer advocate
We'd love for you to:
Have experience leading designers across multiple product domains simultaneously
Be able to show an example of having lead a cross-craft project that delivered measurable improvement to users
Proven experience improving and sustaining design rituals at the org level
Have experience with Jira, SaaS, or high-complexity B2B software product
Have experience working in multi-disciplinary/cross-craft teams (triad structure with product and engineering would be ideal)
First and foremost, Design leaders at Atlassian are responsible for fostering and growing design talent. They're in it for the people and for leading others to succeed. At Atlassian, Design leaders are comfortable wearing many different hats – they're a coach, a mentor, a partner to spar work with, as well as a sounding board when things get tough. They also work with product and engineering to create and define product strategy and are directly accountable for the user experience. This manager role will have 5-7 direct reports spanning design graduates, mid-level, senior and lead designers across Content, Research and Product Design disciplines.


More about our benefits

Whether you work in an office or a distributed team, Atlassian is highly collaborative and yes, fun! To support you at work (and play) we offer some fantastic perks: ample time off to relax and recharge, flexible working options, five paid volunteer days a year for your favourite cause, an annual allowance to support your learning & growth, unique ShipIt days, a company paid trip after five years and lots more.

More about Atlassian

Creating software that empowers everyone from small startups to the who's who of tech is why we're here. We build tools like Jira, Confluence, Bitbucket, and Trello to help teams across the world become more nimble, creative, and aligned—collaboration is the heart of every product we dream of at Atlassian. From Amsterdam and Austin, to Sydney and San Francisco, we're looking for people who want to write the future and who believe that we can accomplish so much more together than apart. At Atlassian, we're committed to an environment where everyone has the autonomy and freedom to thrive, as well as the support of like-minded colleagues who are motivated by a common goal to: Unleash the potential of every team.

Additional Information

We believe that the unique contributions of all Atlassians is the driver of our success. To make sure that our products and culture continue to incorporate everyone's perspectives and experience we never discriminate on the basis of race, religion, national origin, gender identity or expression, sexual orientation, age, or marital, veteran, or disability status.

Atlassian is committed to providing reasonable accommodations to all individuals participating in the application and interview process, and while performing job functions. Please note that you will have the opportunity to request accommodations at each stage of the assessment process. To request accommodations before scheduling an interview, please reach out to [email protected] and someone will follow up shortly.

All your information will be kept confidential according to EEO guidelines.

If your experience looks a little different from what we've identified and you think you can rock the role, we'd love to learn more about you.

Learn more about Atlassian's culture, interviewing flow, and hiring process by checking out our Candidate Resource Hub.