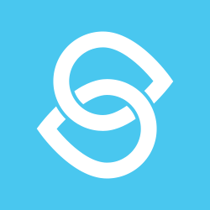 Client Services Consultant at Sidekicker
Human Resources, Full-time, Sydney, New South Wales, Australia
Who we are
Sidekicker is one of Australia's most exciting home-grown startups! Launched in 2013, Sidekicker is Australia and New Zealand's largest online staffing platform, using technology to radically improve how businesses hire and manage casual, temporary and contract staff.
Sidekicker is dedicated to ensuring every worker finds the right job, and every job finds the right worker. We employ over 15,000 casual staff, or 'Sidekicks', seamlessly connecting them with businesses across the healthcare, hospitality, events, industrial and promotions industries.
How you'll make an impact
Working as a Sidekicker's Industrial Customer Team member, the Client Services Consultant will be responsible for assisting some of our largest clients, including Ceva Logistics, Linfox, CHEP, Pact and Australia Post. 
You'll work closely with our clients to understand their workforce needs using our market-leading platform and recruitment tools to support our clients with large recruitment drives across Australia.
This is a varied and fast-paced role where you will be required to think on your feet and provide solutions to our customers. 
What you'll do
Recruitment & Onboarding
Run recruitment drives through our key channels.
Screen candidates and assess their suitability for the roles we are hiring for.
Run virtual interviews and assess candidate suitability for roles.
Coordinate pre-employment checks to ensure all Sidekicks and ready to work.
Onboarding candidates to the platform and getting them 'work ready'.
Assist Sidekicks with the onboarding process by providing phone support - including training on our platform and assisting Sidekicks in completing their profiles.
Run on-site activities: Sidekicker check-ins, customer site visits, return to work on-site support.
Manage and run the day-to-day running of client recruitment drives and scheduling.
Craft and send appropriate communications to Sidekicks.
Provide expert operational support for our clients, including detailed platform training and updating and maintaining internal databases.
Client Management
Build and maintain strong relationships with our key clients, ensuring a strong understanding of the client's business needs and operations.
Act as a point of contact for clients to ensure all requirements are met and that the client understands our processes and operations.
Develop a strong understanding of applicable EBAs, awards, and employment contracts. This will include confidentially consulting clients and candidates about their obligations and entitlements.
Ensure timely response to client enquiries and that clients are regularly updated on the progress.
Identify customer requirements and uncover roadblocks to drive platform engagement.
Operations & Optimisation
Be an active participant in team meetings and 1:1s.
Partner with the Account Director to drive process improvements across the team.
Actively participate in team retrospective workshops.
About you
Critical Competencies
Great system and tech skills
Strong communication and rapport-building skills
Ability to foster meaningful client relationships.
Exceptional organisational skills
Ability to prioritise work and multi-task
Ability to work both autonomously and within a team.
An in-depth understanding of the recruitment cycle
Experience
Experience working in a client-facing position 
What you'll love about working at Sidekicker
We do meaningful work every day - we move fast and focus on what matters
We are empowered to make decisions - we don't let processes and approval hierarchies get in the way; we trust our team to use their judgement
We are obsessed with solving customer and Sidekick problems - we are always testing, learning and improving what we've done before
We have fun - we celebrate our successes & don't take ourselves too seriously
Diversity and Inclusion Statement
We stand out because we invest in our entire ecosystem, from staff to business customers and Sidekicks. We run an amazing platform, but we know that the secret sauce to success is ensuring everyone has a voice and is represented and respected.
At Sidekicker, we are committed to an inclusive culture that values the diversity of thought, opinion and background and where all employees have equal access to opportunities. We love that our current team comprises more than 20 different cultures, and we are excited for this representation across our business to continue to grow.
If you need any modifications, please let our talent team know; they will gladly assist.
So, what are you waiting for?
Send us your cover letter and resume!
#LI-SH1 #LI-HYBRID
More jobs at Sidekicker
---
Full-time
Brisbane, Queensland, Australia
brisbane
full-time