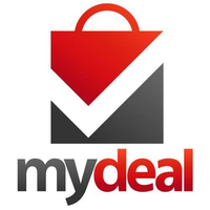 Customer Experience Manager at MyDeal.com.au
Retail, Customer Service, Full-time, Melbourne, Victoria, Australia
MyDeal.com.au is an online marketplace that focuses on providing "everything for your home" (furniture, homewares, garden, appliances and more). We connect our customers with millions of products sold by Australia's leading retailers.
This customer experience role sits above the tactical operations of customer service management in order to observe and equip the customer service teams with the tools and designed processes to be effective, and to identify improvements and potential gaps in the MyDeal customer experience
You will live and breathe customer feedback, including CSAT, NPS and any disputes/escalations that report the experience of a MyDeal customer. The customer experience is at the heart of our business, and this role is a key leadership role at MyDeal to lead and continuously improve the customer experience.
Responsibilities:
Setting and overseeing execution of the customer experience strategy.
- Leads reviews and improvements to how customers interact with MyDeal.
- Self service capability and customer knowledge base.
- Customer interaction journey and touchpoints
- Works closely with MyDeal Marketplace sellers to improve their customer service performance and overall customer experience.
- Works closely with Customer Service Manager and Seller Support team to identify problem Marketplace Sellers
Manages customer experience technologies;
- ZenDesk (Triggers, Automations, Reporting etc)
- Design and deploy support for new customer engagement channels (ie Chat, Socials)
- Scopes and deploy new technologies (ie Chatbot AI).
Ensures documentation is correct and fit for function, and consistent in tone, language use and effectiveness (aligning with MyDeal CX principles), with the same guiding principles applied to development of training materials.
Reporting to internal stakeholders of key CS/CX metrics on a weekly/monthly/quarterly basis to monitor and track impact of initiatives and projects lead to improve the customer experience.
Requirements
A customer experience background of at least three or more years in a customer service management role or equivalent experience.
Technically savvy and confident to configure and become an expert in the service platforms in use at MyDeal
Excellent communication skills, particularly for customer engagement channels.
Ideal Candidate:
A passionate customer service manager, looking to make the next step in their career to own the customer experience journey for MyDeal.
Benefits
Work in a dynamic and inclusive start-up culture with passionate people that collectively possess over 100 years of eCommerce experience.
Play an important role in an ASX listed company that is experiencing unprecedented growth.
Industry competitive remuneration in a full-time permanent position.
A modern Collins Street CBD office easily accessible by tram, bus and train
Here's how to apply:
Send us your CV and cover letter. Your cover letter should highlight any relevant experience and how you believe you can help MyDeal to become the #1 Home and Garden Marketplace in Australia.
We look forward to seeing your application!
MyDeal.com.au is an equal opportunity employer and screens applications without attention to race, age, beliefs, sex, orientation, gender identity and disability.
More jobs at MyDeal.com.au
---