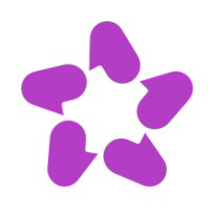 Sr Product Manager at AskNicely
Computer Software, Product Management, Full-time, Auckland CBD, Auckland, New Zealand
AskNicely is a fast growing, funded SaaS startup - built (literally) on customer happiness. Check out our reviews on G2 Crowd. We are seeking diverse applicants for a Sr Product Manager role. Degrees and formal qualifications are nice to have, but relevant experience is more important.

Helping businesses grow faster by improving their customer experience is our mission and the key to our success. We are moving at a fast pace to deliver the world's most loved Net Promoter Score software to a global market and are looking for an enthusiastic Product Manager who enjoys being part of the solution for a range of customers.

The Sr Product Manager serves as a "player-coach" to help the Product and Design teams drive outcomes, shape solutions, and deliver exceptional user experiences. You'll use your knowledge of product trends to develop new methods and approaches that drive the success of our teams and our customers. Together with engineering, you'll raise the bar on product development to create an efficient product machine that focuses on business outcomes, rapidly experiments, and delivers exceptional experiences to our users.

Requirements
Look to the future - promote a culture of innovation through continuous discovery and deep empathy for our users and their evolving needs.
Mentor and guide others on the product team to promote a product-led mindset.
Partner with design and key stakeholders to realize the ideal user experience based on our product vision and strategy
Serve as product evangelist – willing and eager to share strategy, context, value, and product knowledge across the organization.
Own the entire product lifecycle from discovery to launch.
Obsess over the opportunities and problem spaces through interviewing, whiteboarding, and asking "why".
Work closely with Design to map ideal user experiences. Continuously iterate towards these ideals to drive key outcomes for AskNicely.
Create effective positioning documents based on a deep understanding of the benefits to the market and our customers that serve as a guiding light for story creation, development, and launch
Proactively track and use data that informs and directs the success of the product. Recommend & influence product-wide success metrics.
Drive cross-team product launches that positively impact user adoption and engagement and achieve business objectives
Benefits
"Purple" benefits including: Nice Days, Professional Development Assistance, and we shout lunch on Thursdays!
Employer match on Kiwi Saver
Paid time off and flexible work environment
If, like us, you put a lot of value in culture, lifestyle and opportunity as well as benefits, you'll like what's on offer here (watch this).
Cultural Pillars
Lot's of people ask about the culture at AskNicely. There are three non-negotiables to what we call "living in the purple":
Be NICE: We believe a great business can be built by nice people that are nice to each other.
Play to WIN: Bring your "A" game. We have high standards but favor speed over perfection.
Love your FEEDBACK: Get feedback to improve your game and give feedback generously to help others improve theirs.
Core Values
We behave as defined by our core values.
SIMPLE: Never complicated, never too smart, we keep it simple. And humble. There are no egos here.
PERSONAL: It's only about people, not software. We are proud to put our personality on display and show character in our software.
CURIOUS: We don't have all the answers. We're seekers of the truth and how we'll evolve over time.
RESPONSIVE: Now is always the best time. We deliver fast results. And we remain hungry for more.
Be You
The core essence of AskNicely is "appreciation". It's what we stand for and a key principle that guides what we do each day. We appreciate different backgrounds, different contributions, different points of view and, most importantly, each other. It's how we win, together. We check our egos at the door and approach our work with curiosity, because we don't have all the answers and we learn fastest together, celebrating our wins along the way.