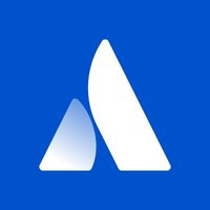 Design Manager - Atlassian Design System at Atlassian
Customer Experience, Full Time, Sydney, Australia
Working at Atlassian

Atlassian can hire people in any country where we have a legal entity. Assuming you have eligible working rights and a sufficient time zone overlap with your team, you can choose to work remotely or return to an office as they reopen (unless it's necessary for your role to be performed in the office). Interviews and onboarding are conducted virtually, a part of being a distributed-first company.

With a sufficient timezone overlap with the team, we're able to hire eligible candidates for this role from any location in Australia and New Zealand. If this sparks your interest, apply today and chat with our friendly Recruitment team further.

We're looking for our next Design Manager to join the Atlassian Design System team. You will lead a great team of product and content designers who are working on the next evolution of our Atlassian Design System. Our team are passionate about visual design language, systems thinking, and continuously evolving the maker experience for the thousands of designers and developers across the Atlassian economy.

The Atlassian Design System enables teams to create simple, intuitive, beautiful and harmonious experiences from our self service guidelines, reusable components and platform capabilities which allows us to scale our impact. Our design language is the cornerstone of the work done by all makers (designers and frontend developers) in the company allowing our product teams to craft experiences more efficiently, and our customers to move work forward using familiar components across every product touchpoint.

As an Atlassian design leader you are responsible for fostering and growing design talent. They're in it for the people and get their kicks from leading others to succeed. You will be comfortable wearing many hats – as a coach, a mentor, a partner to improve work with as well as a sounding board when things get tough. Design managers are directly accountable for the user experience and are the leading voice of the customer.

If you have experience in leading and managing a CX design team, have a passion for Design Systems and enjoy and enjoy working as part of a collaborative cross functional leadership team, then this is the role for you.

We don't expect you to be able to tick every box. We value culture and values fit above everything.

If you tick a couple of the below boxes, great! Throw your hat in the ring and let's go from there;
Experience leading and managing a design team
Worked either on or alongside a Design System where you have shown systems thinking
Have a strong passion for lifting your team's motivation and customer outcomes. You'll support and guide your team in constructive ways that encourage, energise, and increase their quality of work.
Have an appetite to learn and be naturally curious with a firm focus on the why.
Have a passion for building platform experiences that make other team's within Atlassian better
Have hands-on experience as a product designer - you've been there, you've shipped it, so you know what it takes to be a great leader.
Communicate clearly and have the ability to influence customer centric outcomes
Track record of collaborating with other functions, including engineering and product.
About the team:

Our team are the developers, designers, content designers, researchers and product manager's behind our mission to ensure that the Atlassian Design System is the cornerstone of crafting quality interfaces at scale. We enable teams to ship high quality experiences through the UI tools, processes and guidelines that we are pride ourselves on. The team make time to have fun, focus on team well-being and are high performing group who are passionate about Design Systems.


Our perks & benefits

To support you at work and play, our perks and benefits include ample time off, an annual education budget, paid volunteer days, and so much more.

About Atlassian

The world's best teams work better together with Atlassian. From medicine and space travel, to disaster response and pizza deliveries, Atlassian software products help teams all over the planet. At Atlassian, we're motivated by a common goal: to unleash the potential of every team.

We believe that the unique contributions of all Atlassians create our success. To ensure that our products and culture continue to incorporate everyone's perspectives and experience, we never discriminate based on race, religion, national origin, gender identity or expression, sexual orientation, age, or marital, veteran, or disability status. All your information will be kept confidential according to EEO guidelines.

To learn more about our culture and hiring process, explore our Candidate Resource Hub.