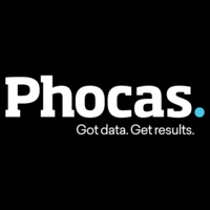 Customer Marketing Specialist at Phocas
Information Technology and Services, Marketing, Full-time, Melbourne, Victoria, Australia
Phocas is looking for a Customer Marketing Specialist who's a self-starter to retain, grow and delight our valued customer base. You will be part of the ANZ marketing team reporting to the Head of Marketing ANZ and work closely with stakeholders from the executive and customer experience teams.
You will lead, support and monitor customer marketing campaign development, and communicate effectively with stakeholders and customers to understand and anticipate customers' needs and maximise their investment with Phocas.
This role requires a team player with:
a can-do attitude
a love for spearheading new projects
strong organisational skills
an eye for developing and sharing great content
next-level attention to detail
an unwavering passion for giving our customer base the best experience
You will be a member of a newly created customer marketing hub with a person in each of our three markets, and supported by a fast-growing dedicated, close-knit, fun-loving team of marketers with mixed skillsets based in Australia, the US and the UK.
What you'll do:
work with stakeholders to conceptualise, plan and execute impactful engagement aligned with our growth and retention strategy
create and execute marketing campaigns, including webinars, events, NPS and email marketing
quarterly reporting to the customer experience team to track goal progression
develop customer-facing collateral, including PPTs, datasheets, brochures, webinars, newsletters, case studies, videos, eBooks and a content calendar for our online customer forum
proactively work with our customer experience team to discover other marketing opportunities for support, services and success teams
gather customer feedback data by developing and distributing surveys to the customer base
work with customer success team and operations to ensure customer data is well maintained, segmented, and up-to-date
manage customer monthly webinar training series and annual user conference
work closely with field marketing to package-up campaigns as relevant (e.g., webinars) and disseminate to customers
drive software reviews in third party channels like G2Crowd and Capterra
interview and draft customer case studies and blogs
ensuring new customers become fully integrated in our Phocas ecosystem (e.g., events, webinars, training)
develop a Phocas advocacy program
Required experience:
Bachelor's Degree in Marketing, Communications or relevant associated degree (Business)
3+ years' experience in customer marketing
experience working cross departmentally and managing multiple stakeholders
experience in a business-to-business (B2B) environment, high-tech products/services; BI software preferred
work collaboratively and respectfully with other team members, regardless of position
experience developing marketing programs aligned to target existing customers designed to enable, grow and delight them
demonstrated ability to develop compelling thought leadership content and strong working knowledge of best practices in email, social media and events-based marketing
experience in managing tradeshows/events (logistics, contracts, invites, setup)
Desirable
familiarity with HubSpot
familiarity with BI reporting tools
experience with various ERP systems and knowing the ERP / partner ecosystem
experience in manufacturing, distribution and/or retail industry
account-based marketing experience
Benefits
Our mission is simple – Phocas helps people feel good about data. We help companies turn their data into results. Our award-winning software provides customers insights that help them make more informed, data driven decisions, improving efficiencies and boosting their bottom line.
Phocas Software is rated the top BI and Dashboard provider in numerous categories by SoftwareAdvice, G2, BARC and Capterra. And, we have some of the happiest employees around! Phocas ranks #1 in G2 Crowd, rates highly on Glassdoor, and in 2019 Phocas won the Culture Transformation Award from Human Synergistics in recognition of our constructive and positive culture. (By the way - our 2021 culture measure results are even stronger than our 2019 ones!) We've got a great product, loyal customers and a happy team. We expect results at Phocas, which is why we give so much in return:
Generous remuneration package including competitive salary, benefits and stock options plan
Fantastic opportunities for growth and development
Awesome culture and meaningful work
Trusted to follow your passion and make it your own
We pride ourselves on our positive, collaborative culture
We are a 2021 Circle Back Initiative Employer – we commit to respond to every applicant
Phocas is an Equal Employment Opportunity Employer. All qualified applicants will receive consideration for employment without regard to race, colour, religion, sex, national origin, sexual orientation, gender identity, disability and protected veterans status or any other characteristic protected by law.