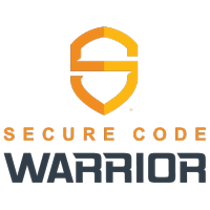 Customer Service Desk Analyst - Level 2 Support at Secure Code Warrior
Customer Support, Remote, Full-Time, Australia
Cyber security is one of the fastest growing priorities across industries, with over half of developers expecting it to become even more important over the next 12-18 months. 

Here at Secure Code Warrior (SCW), we're focused on transforming security and compliance from a check-box on the roadmap to an always-on mindset across the DevOps cycle. Our approach focuses on upskilling developers through gamification of learning and integrating with their preferred tool sets, such as GitLab and Atlassian. With SCW, companies are able to differentiate from their competition, and ship code faster and more securely than ever.

Founded in 2015 out of Australia, we are a truly global remote-first company with employees all across the globe including Australia, America, Belgium, England, Iceland and more. Plus, an exciting list of global brands that we're proud to include as our customers, such as JP Morgan Chase & Co, Zoom, and Atlassian. 

After raising Series B in 2019, from firms such as Goldman Sachs and Cisco Investments, we're excited to be in the next phase of our growth, focusing on scaling the business to bring secure coding education and developer tools to the world!

Top Employee Benefits:
Global Flexible Work Schedule
Unlimited Paid Time Off (really, we mean it!)
Equity/Share Options
Remote/ Optional Hybrid (Office space available in some locations)
12 Weeks Gender Neutral Parental Leave

US Employees:
Fully Paid Health, Vision, and Dental for Employees and Dependants
401k w/ Match

We are looking to hire a highly motivated, details oriented and customer focused support Analyst. If you have a proven record for excellent customer service and looking forward to your next adventure this role offers a great opportunity to join a company with an amazing culture and team spirit.

You will help us manage T1 and T2 ticket backlogs, ensure tickets are resolved according to timelines and priorities, and raise escalations as needed. You will interact with customers all over the world, answering their questions and assisting them in making the most of the platform. You will also work with internal teams (Sales, Marketing, and so on) to assist them with any questions or technical issues, as well as identify bugs and improvements and share them with the appropriate teams (Product and Engineering).

What will I do?
Work with our global customers via our help desk to solve T1 &T2 support tickets.
Take full ownership of a customer issue until resolved.
Maintain a 'closed-loop' communication style that ensures all relevant teams are aware of the problem-solving status.
Ensure SLAs and customer service standards are met by working with other technical teams to ensure tickets are resolved according to timelines & priorities, and raising escalations when needed.
Proactively enhance our knowledge base documentation based on questions in support issues
What are we looking for?
2 + years relevant experience in customer support.
Passion for software security.
Customer obsessed.
Strong analytical, troubleshooting and problem solving skills.
Strong communication skills both written and verbal.
A team player and strong work ethic.
Experience with Zendesk support software is a plus
Experience with software security is a huge plus.
#LI-Remote
You're joining us at an exciting stage in our journey, and are key to our future success. You'll have the opportunity to create impact, deliver on your ideas, and use your spark; experience and expertise to help us live long and prosper. 

Warriors have full flexibility. We appreciate that you'll do your best work when you're rested and energized. With our business operating globally, there's no 9-5 grind at Secure Code Warrior. You're encouraged to work the days, times and in the way that suits your best. We also offer generous leave and work from home options so you can make work work for you.   

We're a tight-knit team that values humility, diversity, giving back to the community and to each other. Giving back is key to being a Warrior, and we do what we can to make the world a little bit brighter as we work to make it more secure. 

Diversity. Inclusion. They're more than just words for us. They're the hard-and-fast principles guiding how we build our teams, cultivate leaders and create a company where every single person feels safe and celebrated. We have a global, multicultural following—we want to reflect that inside our walls and ensure people come as they are, we like it that way!
More jobs at Secure Code Warrior
---