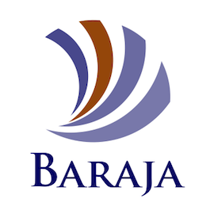 Verification and Validation Engineer at Baraja
Systems Engineering, North Ryde, New South Wales, Australia
Full-time, Permanent
Sydney, Australia
About Baraja
Baraja is changing the world of self-driving cars through the invention of a new type of LiDAR called Spectrum-Scan™ that delivers ultra-high performance at high resolution, even at incredibly far distances. Today, Baraja LiDAR is already deployed in multiple verticals, working with global automotive and industrial partners.
Originally founded in Sydney, Australia, we also have offices in the US, China and Europe. We are funded by Sequoia Capital, Blackbird and Main Sequence Ventures, and we are excited to continue growing our team.
The Opportunity
As Baraja grows to meet the demands of its customers, so too must its V&V effort. We are looking for a Verification and Validation Engineer to help guarantee that our products can meet our requirements and exceed the expectations of our customers. Your expertise will be required to test, document, identify, and solve problems across our deeply integrated software, electronics, mechanics, and optics systems, and ensure that our products and procedures meet the strict regulatory standards and expectations of the automotive industry.
This position reports to the Verification and validation team lead but will require collaboration across all Baraja's functional teams; you will be required to regularly step outside your areas of expertise to achieve the best result for our products.
Your success in this role will be demonstrated both through the application of your areas of expertise, and through your willingness to dive into areas with which you might not be experienced. This position demands a dedication to excellence in the technical, documentation, and regulatory worlds, while operating in a fast-paced start-up environment. You will be required to hit the ground running, joining experts already involved in developing an intensely complex system on the cutting edge of LiDAR technology.
About the role
Review both internal and customer requirements, design and execute tests to demonstrate that these requirements are met, and document these results in a requirements management system.
Execute test procedures and document results within an existing framework.
Design tests to evaluate system performance across numerous metrics in a variety of environments.
Execute tests repeatably to ensure that results are precise, comparable, and reliable.
Create, maintain, and collaborate on test software.
Learn our products back-to-front and become able to investigate and make modifications mid-test to solve problems quickly.
Evaluate the suitability of new components, mechanisms, and techniques in our products.
Investigate unintended or suboptimal behaviours of the product and work with subject-matter experts to find solutions.
Mentor junior engineers and summarise complex mechanisms as a subject-matter expert in your areas.
Interface with component and equipment suppliers to debug issues and make choices that will impact the product and the company.
Represent Baraja in technical conversations with global customers.
About you
3+ years' experience in a development, verification, or validation role on a multi-disciplinary product.
A bachelor's degree in a relevant engineering field (electronics, mechanical, mechatronics, optics, etc.)
Confident command of the design tools of your specialty industry (e.g., Altium, Solidworks, Zemax)
A methodical and intentional approach to investigation and development
Experience working with technical regulatory or industry standards
Professional experience using Python or a similar programming language
Experience working within a requirements management system (e.g., Jira, Azure, DOORS)
Confident and professional written and oral communication skills.
Desirable
Experience working in the automotive industry
Experience working with high-sensitivity electronics, laser optics, or electric motors
Experience with HALT and HASS reliability testing
Experience working in an Agile environment
What matters to us
We believe that our culture is one of our most important assets and we've wrapped it up with three key values that we do our best to live up to every day:
Hustle to deliver on hard and meaningful problems - Passion to achieve. Resilience & learning. What's the next challenge?
Build the machine that builds the machine - It's not enough to design amazing products, we need to design the means to manufacture these products, at scale.
Develop sustained high performance - Great teams make great things. They also respectfully challenge each other to reach the next milestone.
What we can offer you
Healthy lunch provided onsite.
Wellness Budget.
Employee Assistance Program.
Learning & Development budget.
Internal progression opportunities.
ESOP offering & remuneration package.
Monthly social events.
Volunteer day.
Team lunches.
Social sporting teams i.e., hiking, soccer, frisbee and table tennis.
The Recognition We Gathered
We've recently been the recipient of the following:
Finalist in the 2021 InnovationAus Awards for Excellence in 3 categories: People's Choice, Advanced Manufacturing & Wild Card
2021 NSW Premier's Export NSW Awards
iAward for Automation Technologies Innovation of the Year 2019
What are you waiting for? If this role excites you, we're keen to have a chat!