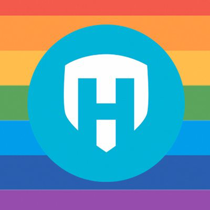 Information Technology and Services, Data Analyst, Full-time, Remote, Sydney, New South Wales, Australia
Employment Hero is an Australian tech unicorn - valued at over $1 billion. Our world-class software is the easiest way for small to medium-sized businesses to manage HR, payroll, employee engagement, and benefits. We've grown 100% year on year since inception, and expanded globally in late 2020. We now service over 80,000 businesses and we will continue to grow rapidly in 2022 and beyond.
We believe in distributed employment and take a 'Remote First' approach with our team. Employment Hero can hire across the globe, assuming that candidates have eligible working rights and are in a suitable timezone. If you've got the skills for the role and the passion for our mission then we want to hear from you!
Our new Sales Operations Analyst will be a key member of the growing Commercial Operations team, who are tasked with the role of continually improving Employment Hero's revenue engine. This role will be focused on sales operations - ensuring that the sales team can quickly, smoothly and efficiently move leads through the sales funnel from awareness to purchase. This involves supporting existing processes and systems, as well as making data-driven decisions to continually iterate and improve our sales effectiveness.
Employment Hero celebrates diverse perspectives and experiences, we invite people of all backgrounds and identities to apply for this position.

Responsibilities
Provide support to sales representatives for existing processes and systems
Develop and maintain reports and dashboards, and assist with ad hoc reporting requests for the broader business
Review closed deals to ensure compliance with business process, deal structure and revenue recognition policies
Become a subject matter expert in the lead management process to ensure the proper lead flow to both inbound and outbound Sales Development Representatives
Assist with the development and maintenance of sales playbooks - covering procedures, rules of engagement, sales collateral and other resources
Monitor inputs and work with the data entry function to ensure CRM data quality and integrity
Cast a critical eye over our existing systems and processes, suggesting actionable improvements and efficiencies
Use your growth mindset to make strategic business recommendations and drive better commercial outcomes
Requirements
Relevant industry expertise (hello startups, scaleups, tech businesses and management consulting firms!)
Demonstrated experience working with sales operations and partnering closely with sales teams
Experience with Salesforce and proficiency with Excel or Google Sheets
Detail obsessed!
High level of technical capability and problem-solving skills across a wide variety of sales tools
Strong business acumen with excellent communication skills
Experience using data visualisation and reporting tools such as Tableau and SQL experience would be highly desirable
An understanding of the levers and metrics that impact business performance
Benefits
Self, health, wealth and happiness programs
Remote-first and flexible working arrangements
Our Sydney office is dog friendly and remains open for team meetings, collaboration days and those who need a day away from their home office (we are a COVID-safe workspace for those who choose to use it!)
A generous budget to spend on setting up your home office (if you need a desk, chair, screen? You name it!)
We set you up for success with the latest and greatest hardware, tools and tech
Continuing education / post-graduate assistance program
Virtual yoga classes
Weekly virtual happy-hour and social events to get to know your new colleagues
Quarterly & yearly team celebrations
Employee Share Option Program: be an owner of Employment Hero!
Why join Employment Hero?
* Raised $181M achieving unicorn status February 2022
* LinkedIn Top 25 Startups 2021, ranked #2 in Australia
* The Australian Top 100 Innovators List 2021
* Raised $140M Series E round led by Insight Partners July 2021
* Raised $45M Series D round led by Seek 2021
* Deloitte Technology Fast 50 2020, ranked #42 in Australia
* LinkedIn Top 10 Startups 2020
* Raised $22M Series C Round led by Seek July 2019
* Raised $8 mill series B round led by Seek and OneVentures
* Deloitte Technology Fast 50 2019, ranked #20 in Australia
* GetApp Category Leader Q1 2019
* Deloitte Technology Fast 50 2018, ranked #12 in Australia
* HRD Gold Medalist - Human Capital Management Systems 2018
* HRD Gold Medalist - Rewards and Recognition Service Provider 2018
* HRD Rewards and Recognition Employer of Choice 2018
* LinkedIn Top 25 Startups 2018
* EY Entrepreneur of the Year National Finalist 2018
More jobs at Employment Hero
---