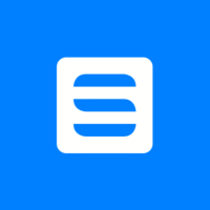 Technical Writer, Healthcare (Contract) at Skedulo
Computer Software, Writing/Editing, Contract, Remote, Brisbane, Queensland, Australia
At Skedulo, Technical Writers play a key role in communicating complex information clearly, concisely and accurately to a range of audiences including the users of our product and external developers who build applications on our platform ecosystem. They are a key link between product managers, engineers, designers, marketers, platform evangelists, and our external developers and users.
As a Technical Writer working on our global Healthcare products you will create articles and documentation that enable our customers to make the most of our product offering. You will create support articles and guides as well as overviews and help documents.
This role is a 6 month contract, 5 days per week.
Note: This role can be based out of our Brisbane or Sydney offices (or fully remote timezone friendly).
In this role your day-to-day responsibilities will include:
Write customer-facing product documentation including guides and overviews, support articles, and help documents.
Design and organise documentation sets for new products.
Edit, clarify, and proofread documents written by others, and coach others on ways to improve their writing skills.
Manage a complex documentation project independently.
Proactively seek ways to improve the documentation experience across the board
Help other Technical Writers refine their writing skills by proofreading and providing editorial feedback
Create new practices that encourage keeping documentation up to date and easily discoverable
Requirements
Demonstrated experience writing end-user facing product documentation
The ability to write clear and concise documentation; with a strong technical grounding in the content
Excellent verbal and written communication skills, communicating with clarity, impact, and influence
Strong soft skills managing both technical and non-technical stakeholders
Be self-motivated with a strong sense of ownership over complex problems and their related solutions
Desirable skills/experience
Computer science fundamentals; a background in computer science or IT would be very helpful in this role
Demonstrated experience working with Markdown and Git
Demonstrated experience in technical documentation as part of a developer ecosystem
Demonstrated experience in Information Architecture and Content Strategy
Demonstrated experience with workflows and tooling used by engineering, operations, and product teams.