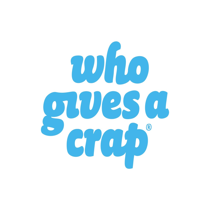 Senior Marketing Manager, Acquisition New Channels at Who Gives A Crap
Growth Marketing, United States (PST), Australia or the Philippines
Want to challenge yourself at a high-growth startup AND make a difference in the world?
A bit about us
We make eco-friendly products and donate 50% of our profits to help build toilets for the billions of people in need. We love doing good, and we happen to be exceptionally good at it too! To date, we've donated over $10 million AUD (roughly $7.4 million USD) to fund sanitation projects around the globe.
Our team is made up of over 120 amazing people in Australia, the Philippines, China, the US and Europe working hard to reach our ambitious goal to have the greatest impact possible – for people and the planet. How ambitious you ask? Well, it involves increasing our annual donation 10-fold in the next couple of years to get closer to our mission – toilets and clean water for all!
A bit about the role
We're looking for a Senior Marketing Manager, Acquisition New Channels to take the lead as we diversify our acquisition efforts - finding more weird and wonderful ways for us to attract new customers. What could be better than knowing that each new bum you get wiping with us drives more dollars in donations?
Joining a kick butt, global Growth Marketing team, you'll report to our Director of Acquisition in Australia and directly manage our Performance Marketing Manager in the US. With office space available in Melbourne and LA, we're open to candidates from anywhere across Australia, the Philippines or the US (aligning PST).
You'll take the reins over our seven-figure budget and launch strategy for all new channels, enabling us to shift our reliance on *cough* the "others", whilst maximising our opportunities. From carrier pigeon to SMS, this is the perfect opportunity to apply your Paid Media test/launch/optimise rigour whilst tapping into that corner of your brain you've been storing the random ideas you weren't sure how to pitch.
If you worked here this past month here are some things you might have been involved in:
Set the 6 month new channel strategy and launch plan, leveraging Monday.com to roadmap the milestones to get there

Scoped and launched a UK direct mail test, sharing the highlights in our Town Hall meeting and providing the granular details to key stakeholders

Had a call with exciting brand partners to explore parcel inserts

Put your headphones in and your thinking cap on to work through a process to decide which to launch first… Youtube or Tiktok

Joined a US virtual hub "hang" hosted by your Lifecycle & CRM colleague which saw the whole team eat pizza on a Zoom together (gold stars to those who made their own - FROM SCRATCH!)

Reported back to the business on how our first podcast campaign went
Let's talk about you
You're an experienced digital marketer with a secret (or not?) love for getting offline where and when it counts. You've managed seven-figure budgets, ideally in the DTC ecommerce space and have proven yourself to be a channel chameleon - working across a diverse mix online and offline.
You eat data for breakfast, nom nom
You're at ease diving in to draw out helpful insights from our existing channels to inform tests, launches and moments to go bigger. Whilst you're fanatical about data, you're also well aware that sometimes, good decisions need to be made with incomplete information and you've developed a level of confidence in how you make clear recommendations when sometimes your vision is foggy.
You know when to leave a party
You've developed a knack for leaving the party right before it gets lame (or awkward?) and you have an innate sense of when the time is right to pull back or pivot. Equally, you know "it" when you see it and you've got proven experience moving channels through from new to become part of our core marketing mix and working with your partners to transition this from your stream.
You're clear, calm and collaborative
You effectively report to the team on the progress of current marketing channel testing, produce insightful rear views and make recommendations on how to improve or test new channel approaches. You're passionate about collaboration and feedback and you're excited by the opportunity to work alongside your team
You're a roll model
You've got experience launching, testing and scaling multiple paid channels from go to wow and you've built a depth of expertise that enables you to confidently push boundaries and take the lead. You're passionate about mentoring and developing your team and you're always looking for opportunities to empower and enable your direct reports to grow and do their best work.
You give a crap
Yep. We're all here because we genuinely want to make the world a better place with our work, and we want you to want that too! Awwww.
Phew, ok... let's take a pause. Research suggests that at this point up to 60% of those identifying as women or under-represented folks might have talked themselves out of applying. But here's the thing, you don't have to check every box and we are serious about the growth and development of all those who join us. So please - introduce yourself and let us know about you!
Why you should work with us
Every minute you spend working with us, you're making a difference. The more we grow, the bigger our impact. Sell your soul no longer! We think that's pretty great, but we don't stop there...
The job is amazingly flexible, something we're working hard to hold onto even as we grow quickly.
Our benefits are designed to support and be responsive to our healthy, happy and thriving team. On top of what you'd expect from a people-first team like ours, we offer tailored learning & development opportunities, generous paid parental leave, support through our parent and caregivers portal - Circle In, access to our digital mental wellbeing platform - Uprise… did we mention free TP? Oh, and you get to say the word 'crap' more than in any other job. Guaranteed.
We are passionate about fair and equitable remuneration. We pay competitively and thoughtfully based on your experience, the market and our insights. Just because we're a social enterprise doesn't mean you'll get paid peanuts. Think chocolate covered macadamia nuts with some extra perks thrown in.
We're not the only ones who think that working at Who Gives A Crap is pretty unbeatable. We're honoured to have been recognised for the second year in a row on BuiltInLA's "100 Best Places to Work" list, and most recently on their "Best Mid-sized Places to Work" list.
We're also humbled to have recently received our sixth consecutive Culture Amp engagement score of 90+ and as a certified B Corp, we're committed to the highest standards of social and environmental impact as a profit-for-purpose business.
Come roll with us
We believe a diversity of perspectives and experiences is what makes a strong team. The stronger our team, the closer we are to our mission – toilets and clean water for all. So come join us! We're looking for people of all genders, races, ethnicities, orientations, abilities and disabilities to come sit at our table. The only thing we're a stickler on is species – you have to be a person.
More jobs at Who Gives A Crap
---