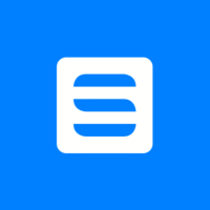 Technical Writing Lead at Skedulo
Computer Software, Writing/Editing, Full-time, Remote, Brisbane, Queensland, Australia
At Skedulo, Technical Writers play a key role in communicating complex information clearly, concisely and accurately to a range of audiences including the users of our product and external developers who build applications on our platform ecosystem. They are a key link between product managers, engineers, designers, marketers, developer evangelists, and our external developers and users.
As Technical Writing Lead at Skedulo you'll use your leadership experience to manage a small team of writers who develop documentation for both end user and developer audiences. In this role, you'll set direction, define team deliverables, priorities and processes. You'll also contribute to the writing and editing of our documentation and communicate and coordinate across departments to accomplish collaborative goals.
Please note: This role can be based out of our Brisbane office or fully remote (Australian East Coast Timezone friendly).
In this role your day-to-day responsibilities will include:
Coach and lead other technical writers to build plans, create, and maintain documentation for users of our product and external developers who build applications on our platform ecosystem
Contribute to the writing and editing of our user and developer documentation
Effectively prioritize high-priority feature release work with other content, experience, and process improvements for the Technical Writing team
Proactively seek ways to improve the documentation experience across the board
Contribute to the information architecture and content strategy of our user and developer documentation
Help Technical Writers refine their writing skills by proofreading and providing editorial feedback
Coach non-writers on ways to improve their writing skills
Create new practices that encourage keeping documentation up to date and easily discoverable
Requirements
Demonstrated experience writing technical documentation for engineers (e.g. API documentation)
Demonstrated experience writing end-user facing product documentation
Experience mentoring or leading junior technical writers and/or engineers involved with documentation
The ability to write clear and concise documentation; with a strong technical grounding in the content
Excellent verbal and written communication skills, communicating with clarity, impact, and influence
Strong soft skills managing both technical and non-technical stakeholders
Ability to plan and prioritize effectively, organize tasks and manage competing resources and demands
Be self-motivated with a strong sense of ownership over complex problems and their related solutions
Benefits
Training & Development
Work From Home or Brisbane Office - Flexible hours
Free Food & Snacks
Employee Discounts
Stock Option Plan