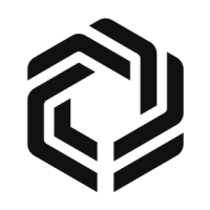 Senior Technical Talent Acquisition Partner (Immutable Games Studio) at Immutable
People, Full-time, Sydney, Australia
A bit about the role:

We are looking for a Senior Technical Talent Acquisition Partner to scale our Immutable Games Studio Engineering and Product teams.  Your focus will be on conducting full lifecycle technical recruitment, cultivating employer brand awareness, and training junior team members on technical recruitment initiatives.

Reporting into our Talent Acquisition Lead, you will have the opportunity to closely partner with hiring managers to provide market insights, roll out various initiatives, improve the hiring process and build out world-class engineering, product, and data teams across the group. 

If you are data-driven, passionate about diversity, take a candidate-centric approach, and are looking for development opportunities in the tech recruitment space then we'd love to hear from you.

You will have the opportunity to:
Engage in full life-cycle recruiting and autonomously manage the full recruitment life cycle for our engineering divisions
Build pipelines and funnel for future hiring
Actively focus on prioritising diversity hiring
Excite candidates with the Immutable story, vision and culture as well as act as a brand ambassador in the external marketplaces
Conduct filtering and high-level screening of inbound applications across the various recruitment platforms and technologies
Provide an exceptional candidate experience through end-to-end guidance of individuals during the interview process
Partner with hiring managers to understand hiring needs and execute recruitment strategies for each position
Conduct market mapping of organisations with passive talent in line with business needs
Participate in building our EVP, run events and bring your ideas to life
You'll have:
4-5+ years of technical recruitment experience across both/or agency and in-house
Experience recruiting across Software Engineering, specifically .Net, Java, Golang, Ruby, Python, C++, Typescript, Javascript - Node js, React and Angular, AWS. If you haven't recruited for all of these tech stacks we still want to hear from you
A data-driven approach to recruiting
Proven ability to learn new technologies
Experience in a high-volume recruitment role
A candidate-centric approach to recruiting
A strong focus on diversity and inclusion
Passionate about video games and technology
Established networks in the software engineering and product market
Some skills that would be awesome:
Knowledge of crypto, blockchain, or NFTs
Experience in recruiting roles in the video games industry
Experience using Lever (ATS)
Experience in a startup or rapidly scaling companies
4+ years of in-house recruitment experience
Some of the things we can offer you:
Competitive Salary and Employee Stock Options: Everyone in our team contributes to the success of our game-changing products, which is why we share all our wins company-wide. As we continue to succeed, stock options and a competitive salary mean you get to enjoy the upside!
Flexible working life and $750 WFH set up allowance: Work-life balance is important. Whether you want to work from home or come to our new, shiny, Sydney office the choice is yours. To help you get comfortable working from home we'll assist with a $750 contribution
Paid Parental Leave: We celebrate our growing Immutable family! New parents will receive 12 weeks (primary) and 2 weeks (secondary) paid parental leave
Employee Assistance Program: A 24/7 service that includes unlimited counselling for you and your family
EOY and Birthday Leave: You can enjoy 2 additional paid annual leave days at EOY and a paid day off for your birthday
Internet and Phone Allowance: $900 annually to put towards your mobile and internet expenses
Learning and Development: We are dedicated to your professional development. You'll get access to thousands of online learning courses via Go1, Udemy and Naspers. Immutable will also contribute between $1500-$2000 annually for you to invest in your continued education
Wellness Benefits: Work-life balance and your wellbeing are important to us. We will contribute $1200 annually to put towards anything that contributes to your mental or physical wellbeing
Diversity and Inclusion: We are committed to building a diverse and inclusive community for everyone. We've joined the Project F initiative aimed at removing the systemic barriers to achieving gender-balanced technology teams
Personal perks: Perkbox benefits including premium access to Aura, Calm, an online fitness portal and discounts at major retailers
Ideal office location: On-top of the Apple store on King Street, Sydney, CBD
Social events: Fun and regular company events to relax and connect with teammates
A bit about us:

Immutable is an Australian-based company and market leader in scaling blockchain marketplaces. We have created a trading ecosystem that is both accessible and empowering, that rewards people in digital ownership. Our mission is to make the whole world tradable on Ethereum.


Additional Information:

Immutable is committed to building and fostering an inclusive, diverse workplace. We believe in incorporating everyone's perspectives and experiences as this has been a significant driver in our success so far.

For this reason, we strongly encourage candidates of all backgrounds to get in touch. Even if you don't meet all the requirements of a job listing, do yourself (and us) a favour by still applying! It's highly likely you'll bring something to the workplace that we haven't thought of yet, and we would love to hear from you.

We are a 2021 Circle Back Initiative Employer – we commit to respond to every applicant.

Please note: There may be a delay in our response times due to our end of year shut-down period. Our office is closed between 17th of December and 4th of January. We promise you'll hear from us soon after we return!