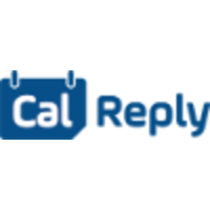 Site Reliability Engineer at CalReply
Marketing and Advertising, Engineering, Full-time, Sydney, New South Wales, Australia
Who We Are
Rokt is expanding rapidly and globally – operating in 16+ markets worldwide, with its headquarters in NYC, and a major R&D hub in Sydney. As the global leader in ecommerce technology, Rokt powers the Transaction Moment™ of best-in-class companies including Live Nation, Groupon, Staples, Lands' End, Fanatics, GoDaddy, Vistaprint, and HelloFresh. Our mission: To make ecommerce smarter, faster, and better.
With annual revenues of more than US$200M and a vibrant company culture, Rokt has been listed in 'Great Places to Work' in the US and Australia. Our award-winning culture is guided by our four core values: Smart with Humility, Customer Obsessed, Conquer New Frontiers, and Enjoy the Ride. These values help us attract, engage, and develop the right talent around the globe and ensure we have the right conditions to do our best work.
The Rokt engineering team builds best-in-class ecommerce technology that provides personalized and relevant experiences for customers globally and empowers marketers with sophisticated, AI-driven tooling to better understand consumers. Our bespoke platform handles millions of transactions per day and considers billions of data points which gives engineers the opportunity to build technology at scale, collaborate across teams and gain exposure to a wide range of technology. We are expanding rapidly in our major R&D centers in NYC and Sydney. We are passionate about using intelligent systems to improve the Transaction Moment™ for retailers everywhere. Come join us and build the future!
The Role
We are looking for talented engineers who are passionate about designing and building high levels of availability, scalability and reliability into systems to join our Site Reliability Engineering Team. At Rokt we believe every team is responsible for running and operating the software they build. We are tasked with driving forward the reliability of the platform by working towards standardization and supporting our teams, assessing their architecture, helping them to design reliable services, and cultivating excellent operational practices. We approach problems with the mindset on how to ensure they don't happen again and identify pain-points in reliability and reduce the impact by changing the product, improving the processes, and coaching the developers. We respond to alerts & on-call pages, and work with development to define, measure, and exceed SLOs on the features our customers value the most.
You will have the unique opportunity to help build the practice of Site Reliability Engineering at Rokt. You will become intimate with the architecture of our systems and be responsible for diving deep into code, lead architecture and Root Cause Analysis workshops working directly with feature teams.
The mission of this role is to improve reliability, resilience and velocity for service teams at Rokt.


Responsibilities
• Design, develop, test, deploy and improve code that solves real world problems
• Manage priorites, deadlines and deliverables
• Operate with autonomy in solving problem
• Collaborate with other teams
• Engage in and improve services—from inception and design, deployment and in use
• Maintain services once they are live by measuring and monitoring availability, latency, and overall system health.
• Scale systems sustainably through automation
• Evolve systems by pushing for changes that improve reliability and latency
Requirements
Bachelor's degree or equivalent practical experience.
3 years hands-on experience in Site Reliability and Observability Engineering, debugging, diagnosing and correcting errors and resolving high severity incidents
Think about systems - edge cases, failure modes, behaviors, specific implementations.
Solid knowledge of Java, C#, Objective C, Python, JavaScript or Go.
Experience with a major cloud provider (preferably AWS).
Experience working on various monitoring, and alerting tools
Strong organizational and interpersonal skills
You have handled multiple on call shifts, and have navigated more than one incident through to the retrospective process.
DevOps mindset. At Rokt we encourage autonomy; teams have complete ownership of their systems including building, running and monitoring. As such, you may be required to be on-call and respond to systems alerts should they arise.
Ideas, opinions, and the ability to share them through respectful proposals, presentations, and team-wide discussions, An eagerness to work and learn in the open and share your learnings with your teammates.
A willingness and comfort communicating remotely through chat, docs, video calls, and other collaborative online tools
Preferred requirements:
You have done hands-on development with cloud infrastructure (AWS, GCE, Azure, Kubernetes, Docker).
Experience in Defensive programming, Circuit breakers, Resilience frameworks, Fault tolerance, and self-healing mechanisms of services.

Benefits
Force for Good. We actively invest in the growth of our people and strengthening of our communities. Our NY Office is 100% vaccinated to keep our employees and community safe and healthy. This includes all Rokt'stars, clients, contractors, vendors and suppliers who will be onsite at the Rokt New York Office.
Work with the greatest talent in town. Our recruiting process is tough. We hold a high bar because we have a high performing, high-velocity culture - we only want the brightest and the best.
Join a community. We believe the best things happen when we come together to solve complex problems and make meaningful connections with each other through interest groups, sports clubs, and social events.
Accelerate your career. Develop through our global training events, 'Level Up' investment, online training courses, and our fantastic people leaders. Take your career to Rokt'speed - Grow your career in our rapidly growing company.
Take a break. When you work hard, we know you also need to rest. We offer generous time off and parental leave policies, as well as mental health and wellness days for all employees. We also believe taking time off in sync with one another is important. As such, we shut down our offices every year in late December/early January for two weeks, partially sponsored by the company. We also offer a paid Rokt'star Sabbatical for employees who have been with us 3 years or more.
Stay happy and healthy. Enjoy catered lunch 3 times a week and healthy snacks in the office. Plus join the gym on us! In the US, access generous retirement plans like a 4% dollar-for-dollar 401K matching plan and get fully funded premium health insurance for your whole family. And our NYC Office is dog friendly!
Become a shareholder. All Rokt'stars have stock options. If we succeed, everyone enjoys the upside.
See the world! Along with our global all-staff events in amazing locations (Phuket, Thailand in January 2020), we also offer generous relocation packages for those interested in moving to another Rokt office. We have cool offices in great cities - Tokyo, New York, Singapore, Sydney.
We believe in equality. Rokt is an Equal Opportunity Employer and recognizes that a diverse workforce is crucial to our success as a business. We would love you to apply for one of our open roles - irrespective of socio-economic status or background, age, gender identity, race, religion, sexual orientation, color, pregnancy, carer/family responsibilities, national and social origin, political opinion, marital, veteran, or disability status.
#LI-Hybrid