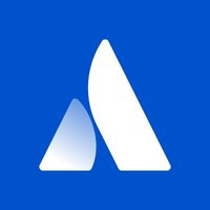 Strategy and Business Operations Manager at Atlassian
Finance & Accounting, Full Time, Sydney, Australia
Atlassian can hire people in any country where we have a legal entity, assuming candidates have eligible working rights and a sufficient timezone overlap with their team. As our offices re-open, Atlassians can choose to work remotely or return to an office, unless it's necessary for the role to be performed in the office. Interviews and onboarding are conducted virtually, a part of being a distributed-first company.

Atlassian is looking for a Strategy and Business Operations Manager to partner with our Point A product leaders - that is, the amazing people in product, engineering, design and more who build new products at Atlassian. The products you work with will vary based on the location of the candidate, but you'll be working with both public and unannounced products. The Strategy and Business Operations team is a high-impact group who works directly with executives to drive product strategy, growth, and business operations.

You'll be instrumental in framing strategy and goals, and crafting initiatives to build phenomenal businesses with sustainable long term revenue growth. You'll support the leadership team to make good decisions, run projects from inception to execution and own aspects of our business operations cadence to increase visibility and accountability of business performance.

Ideally you can operate independently and proactively, you're organised and adaptable, and can comfortably shift from analysing the detail to communicating the exec-level view. You're confident with strategy and strategic frameworks, financial measures, data analysis and modelling, and executive communications. 
If you're looking to make a huge impact, partner with outstanding talent, and the Atlassian values resonate with you, we'd love you on our team.

In This Role, You'll Get To:
Support new ventures along the full investment cycle, from refining executive pitches to validating market opportunities to building strategy and financial models and launching the product
Use your business insight, analytical skills and creativity to support our product leaders to make good, commercial decisions by bringing a structured approach to solving complex problems.
Keep abreast with market trends, monitor disruptive business models, identify trends and competitors in order to shape potential new areas for future investment
Drive the business cadence, owning updates to drive visibility of business performance
Refine the long-term product strategy and define appropriate goals and OKRs to track progress
Implement change by working closely with cross-functional partners across analytics, finance, product, marketing, and sales
On Your First Day We'll Expect You To:
Have experience in strategy, consulting, investment banking, go-to-market / sales strategy, growth experimentation or similar, and understand Enterprise Software and SaaS/subscription business models.
Break down complexity and take a structured approach to problem solving and decision making
Have a very strong proficiency in financial modelling, and be ready to 'own the model'
Operate in ambiguous environments with some support
Understand the details and see / communicate the bigger picture and be a capable business writer
Drive individual projects from idea to analysis, recommendation and (at times) to implementation
Contribute to senior-level decision making with support, including articulately presenting and debating recommendations
More about our team:
The Strategy & Business Operations team is a high-impact and visible team that works closely with product & business leaders across the company. Atlassian is at a pivotal moment in our trajectory as a company. We see the potential to grow into both a $10bn + software industry leader. We make decisions through our values, and take an agile, iterative, and open approach to each decision we make.


More about our benefits

Whether you work in an office or a distributed team, Atlassian is highly collaborative and yes, fun! To support you at work (and play) we offer some fantastic perks: ample time off to relax and recharge, flexible working options, five paid volunteer days a year for your favourite cause, an annual allowance to support your learning & growth, unique ShipIt days, a company paid trip after five years and lots more.

More about Atlassian

Creating software that empowers everyone from small startups to the who's who of tech is why we're here. We build tools like Jira, Confluence, Bitbucket, and Trello to help teams across the world become more nimble, creative, and aligned—collaboration is the heart of every product we dream of at Atlassian. From Amsterdam and Austin, to Sydney and San Francisco, we're looking for people who want to write the future and who believe that we can accomplish so much more together than apart. At Atlassian, we're committed to an environment where everyone has the autonomy and freedom to thrive, as well as the support of like-minded colleagues who are motivated by a common goal to: Unleash the potential of every team.

Additional Information

We believe that the unique contributions of all Atlassians is the driver of our success. To make sure that our products and culture continue to incorporate everyone's perspectives and experience we never discriminate on the basis of race, religion, national origin, gender identity or expression, sexual orientation, age, or marital, veteran, or disability status.

Atlassian is committed to providing reasonable accommodations to all individuals participating in the application and interview process, and while performing job functions. Please note that you will have the opportunity to request accommodations at each stage of the assessment process. To request accommodations before scheduling an interview, please reach out to [email protected] and someone will follow up shortly.

All your information will be kept confidential according to EEO guidelines.

If your experience looks a little different from what we've identified and you think you can rock the role, we'd love to learn more about you.

Learn more about Atlassian's culture, interviewing flow, and hiring process by checking out our Candidate Resource Hub.