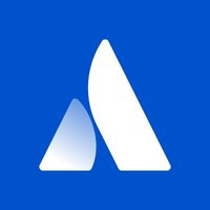 Senior Product Manager - Editor Autonomy at Atlassian
Product Management, Full Time, Sydney, Australia
Working at Atlassian

Atlassian can hire people in any country where we have a legal entity. Assuming you have eligible working rights and a sufficient time zone overlap with your team, you can choose to work remotely or return to an office as they reopen (unless it's necessary for your role to be performed in the office). Interviews and onboarding are conducted virtually, a part of being a distributed-first company.

With a sufficient timezone overlap with the team, we're able to hire eligible candidates for this role from any location in Australia and New Zealand. If this sparks your interest, apply today and chat with our friendly Recruitment team further.

The Atlassian Editor is the common rich-text editor used in multiple Atlassian Cloud products such as the Jira, Confluence, Bitbucket, and more. It is used by more than 5 million monthly active users and still growing.

We are looking for an experienced Senior Product Manager to run two of the teams in our Atlassian Editor group — specifically the Editor Autonomy teams. Your teams will be responsible for enabling internal (and eventually external) teams to deliver value via the Editor canvas, autonomously. Our mission is to serve new and existing consumers by making sure our Editor is easy and safe to adopt, customise, extend and contribute to. Doing so turns the Editor into a true cross-product platform multiplier.

The first team will focus on long term re-architecting the Editor to enable sustainable and scalable maker engagements (building solid foundations). You will focus on delivering incremental value, balancing short term and long-term needs (with emphasis on long-term sustainability), and keeping aligned to the north star on long-running program of work.

The second team will focus on building a runway of capabilities to unblock product partner teams to deliver on top of the Editor through extensibility. You will actively prioritize of multiple asks from many internal product teams. You will focus on balancing short term and long-term needs and have a direct impact on our CSAT.

You will inspire and lead these two teams and help define the vision & strategy, and prioritise features and improvements. You will partner with engineering and design to form a triad to encourage and lead your teams to success. You will drive alignment between various product groups, platform teams and core Editor team to make sure we maximise team autonomy at scale. You will partner with many Atlassian teams such as Product teams, Platform Adoption, Ecosystem and overall Experience Platform while collaborating with other Editor teams. Managing stakeholders requirements is a key component of this role. The work you do will pave the path for more platform teams to offer Autonomy as a key offering

We don't expect you to be able to tick every box. We value culture and values fit above everything.

If you tick a couple of the below boxes, great! Throw your hat in the ring and let's go from there;
Worked as a Product Manager for a fast-paced tech company, ideally in a platform or infrastructure role.
A passion for wading into the complicated day-to-day decisions to help your engineering team ship impactful capabilities
Experience working on understanding the E2E customer journey and creating processes to simplify these along with needed engineering development.
5+ years of prior product management experience
Strong track record of building relationships and influencing at all levels across the organisation
Experience collaborating and delivering to internal customers
Experience with working with external partners (2nd and 3rd party developers
More about our team

Cloud Platform Editor is widely adopted across our key Cloud products like Jira, Confluence and Bitbucket - used by more than 5 million monthly active users! As a Platform team we have a unique opportunity to contribute to Atlassian's success in quite a few ways. We offer our products fully-fledged editing capabilities in a cost-effective way, removing the need to maintain and evolve their own. We offer our users familiar experiences, reducing friction and cognitive overhead when moving between our many products. Editor is one of the main tools through which our users express themselves and collaborate with their teams. Of course we invest heavily in the fundamentals of providing them with secure, reliable, performant, predictable and familiar experience. But we also work hard on giving users advanced tools that make them more productive and effective at their job via powerful, distinctive, and simply delightful experiences and integrations.


Our perks & benefits

To support you at work and play, our perks and benefits include ample time off, an annual education budget, paid volunteer days, and so much more.

About Atlassian

The world's best teams work better together with Atlassian. From medicine and space travel, to disaster response and pizza deliveries, Atlassian software products help teams all over the planet. At Atlassian, we're motivated by a common goal: to unleash the potential of every team.

We believe that the unique contributions of all Atlassians create our success. To ensure that our products and culture continue to incorporate everyone's perspectives and experience, we never discriminate based on race, religion, national origin, gender identity or expression, sexual orientation, age, or marital, veteran, or disability status. All your information will be kept confidential according to EEO guidelines.

To learn more about our culture and hiring process, explore our Candidate Resource Hub.