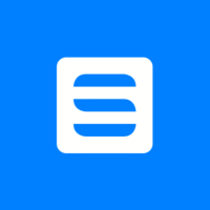 Talent Partner - Technology at Skedulo
Computer Software, Full-time, Brisbane, Queensland, Australia
Our Product Development team (Engineering, Product & Design) and People Operations team, are looking for a passionate Talent Partner that is strongly motivated about how to build a world class team from a people and talent perspective.
You will be considered part of the Product Development leadership team and have an understanding on how an effective and efficient B2B SaaS based Product Development team operates, down to understanding the different profiles of roles across engineering, product management, product research and design in what makes them excited about doing meaningful work. With your knowledge, you will be able to help advise and coach managers with respect to growing their team.
Further to this, you'll also help expand and represent Skedulo externally. You will help champion our brand in the market, whether it's attending meetups, organising events like Hackathons, encouraging the team to attend and speak at conferences, and promoting to the market what it means to be working for Skedulo in the Product Development team. You will have strategies to attract people to want to come join a world class Product Development organisation.
Requirements
Work with the senior leadership team of the Product Development organisation to develop strategic and operational plans designed to build out a first class, market leading Product Development group.
Helping recruit for open positions within the Product Delivery team such as, driving the full-cycle recruiting process from kicking off a new search, job description development, job postings, sourcing and closing requisitions. Keeping focus on how to drive the acquisition, management and retention of talent with the Product Development organisation.
Work with those responsible for recruitment within Skedulo to ensure that we build the strongest possible hiring pipelines capable of supporting the business plan for the Product Development group.
Work to build the Skedulo employment brand out in the software development market.
Work with the Product Development Senior Leadership Team to establish meaningful OKRs with respect to Talent Management within the Product Development org and collaborate with the Product Development organisation to exceed these OKRs.
Help the Product Development senior leadership team create an operating environment within the Product Development that is capable of sustaining an NPS level of 60+ measured through regular employee surveys.
Supporting leaders & aligning people strategy with business goals: By working alongside business leaders, you'll bring together your people expertise with knowledge of our business to deliver people strategies that help grow and develop our talent.
Act as a mentor, coach, and confidant to our Product Development leadership team guiding the team through rapid growth globally. Leverage your experience in organizational design, building high performing teams, and navigating difficult conversations to coach managers and leaders through the full range of the employee journey.
Take on a hands-on approach to all things People related while successfully monitoring the "pulse" of the employees to ensure a high level of employee engagement. Engage in leadership meetings to observe and counsel on possible org pain points and their solutions.
Work with the Product Development Culture Guild to champion the Product Development culture: You'll be a key member of the Culture Guild responsible for championing and stewarding the culture of our teams - ensuring that their unique voices, perspectives, and challenges are heard.
Contribute to our wider People Operations Programs such as our 360 feedback process, onboarding, offboarding, compensation reviews, workforce planning, diversity equity inclusion & belonging initiatives.
Skedulo is proud to be an Equal Opportunity Employer. We believe that a diverse makeup of our workforce is a reflection of the communities we care about and serve. We are committed to creating a diverse workplace and inclusive culture. All qualified candidates are considered for employment regardless of race, color, ancestry, age, religion, gender identity, gender expression, sexual orientation, national origin, veteran status, marital status, mental or physical disability, or any other characteristic protected by applicable law.
We encourage individuals to apply even though you don't meet 100% of the requirements. We look forward to your application.

Benefits
Work From Home - Flexible hours
Training & Development
Free Food & Snacks
Employee Assistance Program - Counseling
Stock Option Plan
Fun, creative and fast-paced working environment
Competitive salary
Paid Parental Leave
Learning & Development Stipend
Employee Referral Bonus
Our offices have creative, open workspaces with room to play, reflect, and relax