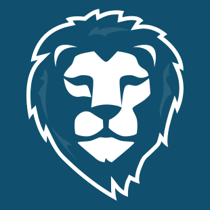 Financial Services, Engineering, Full-time, Sydney, New South Wales, Australia
Valiant is an innovative, award-winning platform connecting Australian business owners with the finance they need to kick goals. How? With pioneering tech, a diverse lending panel and a talented team, we've revolutionised the business lending game.
What makes us different?
Valiant brings the human touch to finance by making it accessible to Aussie SMEs and streamlining the (traditionally tedious) application process. We work with over 80 leading lenders to wow our clients with a seamless experience—from their initial enquiry through to settling funds.
As a Frontend Engineer, you will be a key member of the Frontend Engineering team. You will be translating designs and wire-frames into high-quality code. You have an eye for detail and are passionate to deliver value fast.


What You Will Be Doing
Work closely with designers, product teams and your fellow engineers to create, extend and enhance responsive, accessible and beautiful web applications.
Work with the team to build software features that are readable, reliable, reusable and maintainable.
Use your technical experience and knowledge to solve both business and technology problems.
Be a driver of quality, surfacing data and metrics to guide development, quality and availability.
In addition to this:
You'll be working in a small, fun team that can execute quickly.
You will be working on exciting new products, building the frontend.
Build a next-generation web application with a focus on an exceptional user experience.
Communicate with other team members to determine the best solutions to difficult problems.
Participate in design and code reviews
Interact with backend systems
Requirements
2+ years of front-end web development experience
Owning the companies end to end testing frameworks
Have a passion for creating beautiful experiences
Proficiency in JavaScript ES6, CSS3, and HTML5
Understanding of Jira, Linear or similar agile development tools
Experience working in a continuous integration / continuous delivery environment
Exposure to writing unit, integration and E2E tests using tools such as Mocha, Jest, Cypress and Nightwatch etc
Optimising code to run across multiple devices and browsers
Seeking a collaborative fast pace environment, where rapid professional development is a priority
Strong written and verbal skills
Benefits
You'll love working here if…
You love dogs. Bring your furry friend to hang out in our brand new, dog-friendly office.
You're keen to grow. With ongoing training and development, take your career to the next level and become the best version of yourself.
You enjoy collaboration. Work with a talented and supportive team in a fun, open plan space.
You're a bit of a foodie. In the heart of Surry Hills, we're just moments away from cafes and great eats.
You have awesome ideas. We recognise and reward innovative thinking.
More jobs at Valiant Finance
---