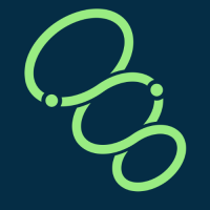 Data & Partnerships Manager at Prospection
Full-Time, G&A, Australia (Any Location), New South Wales
About Prospection
Prospection is a pioneer in health data analytics technology. Combining advanced AI/ML algorithms and real-world data to unearth health journey insights. We provide actionable real-world evidence that enables better outcomes for patients, across Japan, Asia-Pacific, UK, and USA.
Founded out of Sydney's Cicada Innovations in 2012, Prospection is guided by credentialled experts and innovative leaders within their respective fields. We analyse large health care data sets (script claims, EMR, Registry, Insurance, Commercial Supply Chain), to better understand the healthcare journey. Working with government, researchers and the health and pharmaceutical industry we have delivered evidence across more than 90 therapy programs, including rare and complex diseases such as oncology, immuno-oncology, virology, metabolic conditions, respiratory and cardiovascular disease. Prospection is backed by Ellerston JAADE, Main Sequence Ventures, and Horizons Ventures.
The Opportunity
Partnerships
This role works closely with the Head of Data & Partnerships to develop and nurture strategic partnerships to generate commercial and brand benefits for Prospection. The role will include all aspects of business development, relationship management, as well as working with relevant internal stakeholders, with the aim to deliver mutually beneficial outcomes for the company and its partners. Partnerships include commercial partnerships with data owners and stakeholder management with healthcare organisations e.g., Department of Health.
Data Access
Data is a key enabler of business value for Prospection. This role involves supporting the Head of Data & Partnerships in the creation of a data strategy, and the execution of that strategy to access new datasets, improve richness of existing datasets, and ensure retention of existing datasets. This role will support routine applications for specific projects with current data partners.
Data and Clinical Governance
This role supports all company-wide data governance activities focused on compliance with data access arrangements.  This role assists with establishing and ensuring adherence to a company data governance framework for data policies, standards and practices to achieve the required level of consistency, quality and protection to meet overall business needs. They will work closely with the Information security and standards function to ensure the management and the protection of sensitive data and information assets.
Responsibilities
Working directly with Head of Data & Partnerships to achieve objectives of the function

Build strong relationships with external partners with a view to progressing new business

opportunities

Research and understand industry trends, competitors, potential new data sources, data

suppliers, and formulate pragmatic strategies and steps to form partnerships

Secure meetings with prospective partners, give presentations, develop proposals for business

development with partners

Manage key projects as assigned by Head of Data & Partnerships often involving coordination of

teams across the business to achieve successful outcomes

Be accountable for the efficient execution and timely delivery of assigned projects

Evaluate Requests for Proposals for opportunities, and develop and submit proposals when appropriate

Research and

understand the attributes of data sources

to evaluate how it can be used by our products

Coordinating with Product and Engineering teams

to understand product needs, the technology offering, and opportunities for partnerships

Coordinating with the Customer Success & Delivery teams

to confirm compliance with the Data Governance policy ensuring appropriate use of data.

Travel

may be expected to develop partnerships particularly nationally and attend appropriate industry conferences



To be successful in this role you will have:
3-5 years' experience in a Management or Healthcare consulting environment, with

well-developed core consulting skills of research, analysis, presentation, and attention to detail

Strong organisational and implementation skills, including framework and process improvement.

Self-starter able to lead new partnerships or projects from start to finish and manage competing priorities in a rapidly changing business environment.

Exceptional interpersonal communication, with the ability to build and nurture partnerships both internally and externally.

Demonstrated ability to think strategically about complex issues, leading to thoughtful recommendations and action plans, based on a solid understanding of technology, and data analytics.
Preferred qualifications
Experience in the Healthcare/Pharmaceutical Industry
Benefits
Flexible and remote working options

 - Based in Sydney, we are hiring wherever you are! Our team is fully supported and successfully working remotely and from home, delivering on projects around Australia

Stimulating and diverse problems to solve -

Improving healthcare outcomes through data driven insights and real world evidence

Great team culture

 - Supportive, fun and food-loving and creative

Lots to learn 

- Strong knowledge sharing team culture, Hackathons and industry experts in Data Science, Product and Engineering

Rapidly scaling!

 - Grow your career as we grow, here in Australia and overseas!
If you are interested in applying for this opportunity, please submit your most up to date resume.
We respectfully acknowledge the Traditional Owners of the land on which we work and learn, and pay respect to the First Nations Peoples and their elders, past, present and future.