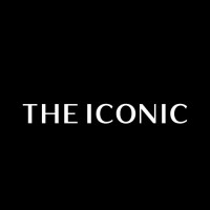 Social Media Community Management Coordinator at THE ICONIC
Creative Content & Social, Sydney CBD Hub
At THE ICONIC our mission is to deliver seamless and inspiring experiences for our customers and our people. We DREAM BIG through collaboration and innovation, and are supported to bring incredible ideas to life. We are a group of people believing in making a positive difference in this world and liberating our customers through the power of fashion and sports.
Our Creative Marketing team is a dynamic and electric group of talented people all working to a common goal of producing great content for our audiences across all THE ICONICs platforms.
Our team's skill set is diverse and rich in experience in everything from creative direction, styling, producing, graphic design, copywriting, photography, videography and much more. Our approach to work is collaborative, we are stronger together.
What's involved...
Create, nurture, manage and grow our special community – across all channels.
Work closely with our CS team to ensure all community queries are addressed and opportunities realised.
Set and maintain key metrics for community management - including but not limited to average time to respond to enquiries, standard enquiry responses and more.
Monitor, measure and capitalise on customer sentiment, leaning on a new promoter score (NPS.)
Build community outside customer enquires – brainstorm and execute new, creative approaches to social media campaigns and stay atop of emerging trends, technologies, publishers and influencers, such as user generated content. This content is to be seeded out across relevant channels.
Create a unique UGC-led content for each channel, be it sharing customer questions, integrations of UGC and community growth.
Strategically support an uplift in engagement rates.
Regularly review strategy, including competitor analysis, to ensure we are market-leading.
Reports to and collaborates with Social Media Specialist (Performance & Engagement) to build and execute social strategy.
Plan and execute marketing and promotion tactics to increase engagement, traffic and conversions
Ideation of administrate the creation of relevant, original content for marketing stories, campaigns and brand partnerships
Ownership of THE ICONIC's community management from content management to reporting.
Work with the marketing team on assets and social media marketing initiatives related to community growth.
Spearhead all contests and giveaways.
Liaise with graphics teams to create assets for social.
About you...
Excellent time and project management skills.
Comfortable working to deadlines
Known for a keen eye for detail, accountability and organisational skills
A creative mind, ready to pivot and create content on the go
An enthusiastic attitude and a genuine love of our brand
An ability to multitask and problem solve autonomously
An innate digital and mobile first approach
Passion for emojis
3+ years experience working in Social Media
Location and Key Extras
This role is usually based in Sydney CBD with great transport, shopping and food districts all within close distance to Hyde Park for those who enjoy lunchtime exercise or just some fresh air! We also offer a number of extras including flexible working arrangements, generous employee discounts, birthday leave and loads of learning opportunities and support.
Health and Wellbeing is extremely important to THE ICONIC, so interviewing for this role will be conducted virtually due to COVID-19.
Additional Information
We are committed to providing reasonable arrangements to all individuals participating in our application and interview process, and while performing job functions. If you require any accommodations or adjustments prior to the submission of your application or throughout your interview process, please contact our Talent Acquisition team directly: [email protected]