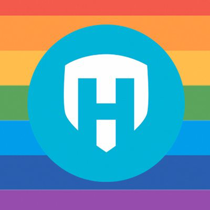 Product Owner - Integrations at Employment Hero
Information Technology and Services, Product Management, Full-time, Remote, Western Australia, Australia
Our mission and where you fit in
At Employment Hero, we're an ambitious bunch of people on a mission to make employment easier and more valuable for everyone. 
Since our inception in 2014, we've had some pretty impressive growth (100% YoY), now serving 300,000 businesses globally, with 2 million+ users on the platform, reaching unicorn status in 2022 - and we have no plans to slow down. 
There's never been a more exciting time to join one of the fastest-growing SaaS unicorns, so let's see if we could be a match!
What might your days look like 
We're a team of global innovators, who cherish diverse perspectives that fuel our mission; to simplify the world of work for SMBs worldwide. 
As Product Owner, you will be working with the Integrations Team to complement our existing team and fulfil our product strategy. This role will see you join a progressive company at the forefront of HR, Payroll, Recruitment, Onboarding, Benefits, Employee Engagement & Performance technologies, with the opportunity to grow and develop with us. You will be an integral part of our Product team consisting of Designers, Engineers and Product experts to deliver our product strategy that is aligned to our company vision.

You'll be responsible for:
Product Ownership & Delivery
Monitor and adapt the product vision and roadmap as constraints are identified, whilst staying true to the product vision.
Effectively follow the full product life-cycle from gathering requirements and documenting detailed product specifications, working with the engineering team to build the feature and then thoroughly testing to ensure we deliver a robust product. 
Be proactive in addressing any support issues that get assigned to the team and following them through to completion to ensure our customers remain happy with our product.
Backlog Management
Apply a strategic mindset to user story prioritisation and delivery.
Balance business goals, client expectations and customer desirability with what can feasibly be delivered (technically and within available time and budget).
Represent the client, customer and brand in decision-making prioritisation during release and sprint planning.
Collaboration and Team Management
Collaborate with designers and product leadership team to plan, undertake and input results of testing and performance measurement into future release and roadmap planning.
Work with our UI Designer to ensure interface designs appropriately meet the wireframes, user stories and acceptance tests.
Collaborate with Technical Architects and Developers to ensure the product vision and designed solutions are feasible and viable.
Work with other relevant teams to develop launch collateral with the aim of educating and sharing Product's vision with customers and prospects alike. To create rollout and implementation plans for existing customers, while tending support tickets as the SME.
Communication
Concisely explain ideas, issues or project status to key stakeholders and the wider organisation at an appropriate level of business or technical detail.
Ensure product requirements are gathered accurately, are communicated transparently and documented clearly to the product squad.
Be able to host, conduct and articulate presentations to the whole organisation, including C-level execs, as well as corporate partners and external customers.
What will you bring 
Undergraduate qualifications (Business Systems, IT or Engineering disciplines preferred).
Minimum 3+ years relevant work experience as a Product Owner or in product management.
Ability to write well-defined specifications to clearly communicate expected product outcomes.
Proven success working with development teams using agile/scrum methodology.
A track record of being able to critically analyse data samples and produce sensible insights to fuel product initiatives.
Ability to challenge expectations and question the status quo on a day-to-day basis.
Experience in manual testing and clearly documenting testing results.
A willingness to work as a team, especially when it comes covering support tickets for the product team.
A hungry, creative, enthusiastic, and data-driven with a diverse skill set to thrive in an environment of fast growth and ambiguity.
Experience is important, but for us the biggest measure of success is people who can live and breathe our values. Show us what you can bring to the table, and we'll empower you to let your talents shine.
Life at Employment Hero 
Remote-first principles
At Employment Hero, we're not just working remotely; we're integrating flexibility and global reach into the heart of our daily operations. 
We also recognise the value of face-to-face connection, and organise local and global gatherings throughout the year to celebrate our wins and make meaningful connections with our colleagues.
Work your way
Every hero has unique powers. Bound by a common purpose and trust, we encourage each other to work in ways that allow us to bring our best selves to work.
We've got your back
Whether you're a seasoned remote-first pro, or a first-timer, you're in good company. With 900+ heroes globally, team support and collaboration is at your fingertips.
But don't just take it from us, here's a quote from one of our AU heroes: 
"Working for a company that has purpose and meaning is felt throughout the entire business. No one turns up to work just to get paid - we turn up to work because we care and take pride in what we do, but we also know how to create balance and flexibility in the important things in our life, such as family, friends and leading a lifestyle consistent with our values."
Plus you'll get to enjoy a number of great perks, including: 
Remote-first and flexible working arrangements
A generous budget to spend on setting up your home office (if you need a desk, chair, or screen? We've got you covered!)
We set you up for success with the latest and greatest hardware, tools and tech
Learning and development (including an external study policy, live monthly professional development classrooms, and premium online learning content!)
Reward and recognition programs - because great work should be recognised and rewarded
Including Lightning Award for delivering quality work at speed and Values Champion Awards
Swag app cashback offers and discounts on hundreds of your favourite brands and products
Self, health, wealth and happiness programs
Social events and team celebrations
Employee Share Option Program: be an owner of Employment Hero
Annual Global Gathering to get to know your global colleagues - so far we've been to Thailand, Vietnam and are excited to meet in Bali in September 2024
We also recognise that the same recruitment process doesn't fit all, so should you require any accommodations or adjustments, simply let us know.
Are we a match? 
Upon applying, you can anticipate a thorough review of your application, followed by an engaging interview process. Successful candidates will have the opportunity to meet with relevant stakeholders, gaining valuable insights into the organisation and the role.
Not exactly the right fit for you?
If you're excited about Employment Hero, but this role is not the one for you, we encourage you to explore our careers page, packed with many more great opportunities. 
Know someone who would be a great fit? Feel free to share the role with your network!
Note to recruiters: Employment Hero has a dedicated in-house recruitment team who are focused on finding the very best talent for our organisation and we kindly request that recruiters do not contact us regarding assisting with our job vacancies. While we appreciate your interest and expertise, we have everything we need in-house to attract and hire the right candidates for our team. Thank you.
More jobs at Employment Hero
---