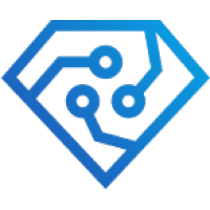 Senior Project Manager (R&D Program) at Quantum Brilliance
Full-Time, Program Management, Melbourne, VIC
About us
Quantum Brilliance is the world leader in room temperature quantum computing that creates diamond quantum microprocessors using the most advanced diamond fabrication techniques. Our unique vision is to make quantum computing available as an everyday technology, from data centres to remote and mobile systems like autonomous robots and satellites. In contrast to quantum computers that fill a room, we are developing quantum accelerators with more compute power than a classical supercomputer but a form-factor smaller than a lunchbox.
We are a full-stack Australian-German quantum computing company, led and supported by the pioneers of diamond quantum information processing. Our HQs are in Canberra and Stuttgart, with additional locations across Australia and southern Germany. We are working with global technology leaders to develop quantum computing applications, integrate quantum with high-performance computing, solve materials science challenges and develop ultra-precise semiconductor manufacturing and control techniques. We are backed by leading venture-capital funds and major research and technology institutes.
About the Role & Environment
We are looking for a Senior Project Manager for our R&D program "Atom-scale Fabrication of Diamond Quantum Devices". Quantum Brilliance has established a Research Hub with La Trobe University and RMIT University to Accelerate Development of Diamond-based Quantum Computers.
At the newly established Research Hub for Diamond Quantum Materials, researchers will focus on taking raw materials and synthesizing, with atomic precision, the core quantum systems of high-performance, scalable diamond-based quantum microprocessors. All three organizations involved in the research hub, have world-leading expertise and resources in diamond material sciences. Through our partnership with La Trobe University and RMIT University, we will develop the fabrication techniques necessary to enhance the performance of diamond-based quantum computers to deliver real-world solutions to a broad spectrum of industries.
Core Responsibilities:
Manage the interfaces of our Research Hub Partners, La Trobe University and RMIT University, the Research Teams and help drive linkages and outcomes with Quantum Brilliance's broader Atom-scale Fabrication Programs in Europe.
Day to day Project Management responsibilities, pulling together timescales, scheduling and prioritising tasks for the research teams.
Tracking and reporting on progress and budgets of projects.
Assisting with the design and development of new projects.
Driving the capture and protection of intellectual property.
Educating and advising on best practices in project management.
About you:
High EQ - ability to project manage a diverse team of scientists and engineers, and manage relationships with key internal and external stakeholders
STEM-related Bachelor's degree
5+ years experience in formal project management is ideal
Experience in leading cross-functional teams and programs
Excellent communication skills - written reports, presentations
Demonstrated ability and willingness to independently learn and act in new fields
Experience and evidence of good judgment in managing external partners and stakeholders
Ability to project manage teams to navigate complex, ambiguous and rapidly evolving environments
Experience managing stakeholder relationships within the University environment would be viewed favourably
Experience in any of the following areas would be viewed favourably but not essential:

Materials synthesis, e.g. PECVD
Surface science and chemistry
Materials characterisation
Nanotechnology, including micro/nanofabrication
Instrumentation development for materials synthesis or semiconductor fabrication
We are committed to creating a diverse and inclusive work environment; hence we are proud to be an equal opportunity employer. All qualified applicants will receive consideration for employment without regard to race, colour, religion, gender, gender identity or expression, sexual orientation, national origin, genetics, disability, age, or veteran status.

We are aware that some individuals tend to only apply for jobs when they meet 100% of the criteria. If you think you have what it takes, but don't necessarily meet every single point on the job description, please still get in touch. We'd love to have a chat and see if you could be a great fit!
More jobs at Quantum Brilliance
---