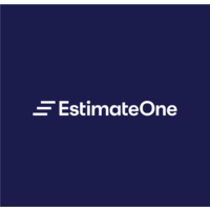 Outbound Sales Manager at EstimateOne
Computer Software, Sales, Full-time, Melbourne, Victoria, Australia
We're EstimateOne, an Australian born SaaS platform and one of AFR's 2022 Best Places to Work in Australia and NZ. Headquartered in Richmond, Melbourne, our ambition is to become the global industry standard procurement platform in the commercial construction industry.
We're the market leaders in Australia & NZ, and now we are growing the size of our team (currently 90), so that we can extend our product offering and enter new markets. We recently secured $20M in new investment to support our strategy, so it's a really exciting time to be joining us.
At EstimateOne, we believe that by looking after our whole ecosystem of users, and balancing the needs of our team, our shareholders and the industry, we can achieve our vision to become a global leader in construction technology; famous for the positive impact on the industry we serve. To do that we'll need to make sure we're unlocking value from what we've already built while also inventing new stuff. It's equal parts optimisation and innovation.
Our established scaleup vibe keeps things lively. We've come a long way in 14 years, and seeing what we've achieved in that time, get's us pretty excited for the next 14. We're passionate about transparent and fair expectations and results and we have a commitment to wellness and happiness that you'll really feel.
The role
We're on a growth journey that saw our team more than double in size over the last 18 months, and we want you to join us on our journey. This is an exciting opportunity for an Outbound Sales Manager to lead, build, inspire, coach and develop an outbound phone based sales team to generate new sales from our monthly and annual subscription packages for our 'Subbie' and 'Supplier' customers. As leader and coach, you lead the team as well as contribute to the team's success by personally delivering a minority quota. You will lead by example and add sales capacity - whilst being primarily focused on (and rewarded for) the performance of the sales team.
We're looking for smart, skills hungry people who are keen to learn and collaborate - it's that simple.
As an Outbound Sales Manager, you will:
Deliver Team Revenue objectives for the subbie & supplier outbound sales team.
Optimise conversion rates, cycle times, and average MRR.
Coach and develop a high performing sales team where every seller is highly engaged and enabled to build and apply the expertise necessary to deliver quotas, and develop their capability and career.
Monitor sales Performance analysis, insights & forecasting. Influence leading and lagging indicators and funnel metrics across the sales team.
Provide E1 teams with regular and reliable sales forecasts, and valuable customer and industry insights, that enable action.
Innovate and iterate; optimising sales plays including talk tracks, engagement cadences, campaigns and disciplines.
Optimise frameworks tools and tech through ongoing collaboration & research.
About You
You've led B2B sales team(s), with high velocity and volume sales, in scaling SaaS organisations.
You're an outcome oriented individual, who has experience designing and implementing sales tactics, strategies and frameworks that are scalable, sustainable, and predictable
You're passionate about developing capability within sales people and inspiring continuous improvement and, identifying opportunities
You're accustomed to well defined frameworks (either inherited, or designed) and you're comfortable turning curiosity or confusion into clarity and confidence.
The ability to champion our values matters to us; we care about our team and you'll be joining a group of people who want each other to be happy and successful. If you're a motivated, self-starter looking to grow your career, we need you in our team.
Perks
There's more to working at EstimateOne than just creating game changing technology for the construction industry. We know that to reach the lofty goals we set ourselves we need to look after our team, our shareholders and the industry we serve. These are just a few of the things we offer:
Flexible working hours & the ability to WFH. You don't have to work full-time, but we'd love it if you did.
$5,000 per year to put towards your professional development
5 days entrepreneurial leave per year, to work on your side projects and make them come to life
Paid Parental & volunteer leave
Business wide activities on a Friday afternoon, every 7 weeks (think escape rooms, drawing classes, games afternoons, cooking classes)
We also match NFP donations 2:1 - to name a few!
EstimateOne is an equal opportunity employer committed to providing a work environment which embraces and values diversity and inclusion. Should you have any support or access requirements, we encourage you to advise us at the time of application. As a 2022 Circle Back Initiative Employer, we also commit to responding to every applicant.