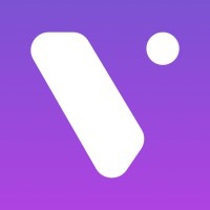 Machine Learning Engineer (Fast Inference) at Relevance AI
Full-time, Software Development, Sydney, AU
Relevance AI is a SaaS startup building a platform to help companies and developers leverage machine learning vectors to extract business value from qualitative data like text, images, audio or PDFs. This qualitative unstructured data represents up to 80% of the data businesses generate and store.Our product helps customers create, store, evaluate, search and analyse vector based data sets using AI.
Top companies like Spotify, TikTok, Google utilise vectors and qualitative data to create the most personalised and successful products. We make it easy to use vectors to build the most powerful applications such as NLP Search, Visual Recommendations and help decision makers get a 360 view of their data.
We are looking for a full-time dedicated Machine Learning Engineer (Fast Inference) to productionise and speed up the inference models on our cutting-edge vector platform. You will be joining a rapidly growing VC-backed startup where new ideas and state of the art Machine Learning is applied daily.
More about us
We're venture-backed and partnered with one of the biggest global VCs in the space.

And we're in the process of bringing on 20+ diverse talent by end of year to join us in our mission.

Our Mission: To prepare future thinking business for the era of qualitative data

Our Core Values:

Build and Maintain Trust.
Do what's right and build trust with teammates, customers and others around you.

Diversity not just in appearance but origin, thinking, hobbies and more.

Challenge, Collaborate and Build.
Challenge yourself, challenge others and challenge the norm. But don't just challenge verbally, challenge through actions and through building and collaboration.

Be kind, have fun, and enjoy each other.
What we are building is hard. The last thing we want is everyone to hate working or each other. So be kind, look out for each other and enjoy.
Responsibilities:
Deploy and design the architecture of our inference infastructure to create vectors/deep learning embeddings

Design accurate and scalable algorithms for creating, storing, evaluating, searching or analysing vectors/deep learning embeddings

Self starter, take ownership of their work and the quality of it.
Qualifications:
Degree or equivalent experience in quantative field (Statistics, Mathematics, Computer Science, Engineering, etc.)

At least 2 years of hands-on experience in using deploying fast machine learning models using combination of TensorRT, Onnx, TensorFlow, Pytorch, CUDA or TensorflowJs with projects and outcomes to show for it

Understanding of Vectors/Deep Learning embeddings and have experience in utilising them for search, recommendations, personalisation, etc

Deep understanding of training Deep Learning models in either Pytorch or Tensorflow (including Convolutional Neural Networks, LSTM, Transformers, Autoencoders, etc)

Deep understanding of traditional statistical modeling: clustering, dimensionality reduction, K-nearest neighbors
Bonus Qualificaitons:
Familiarity or Experience with Docker, Kubernetes, Kafka, Spark, Elasticsearch, MongoDB, Lucene, SQL or Plotly

Familiarity or Experience with python libraries of: FastAPI, FAISS, RAPIDS, nmslib, Dask

Speciality in a specific field of machine learning: Computer Vision, Time Series, Natural Language Processing, Audio, Clustering, etc

Strong familiarity with a certain industry where vectors are or can be applied to.
Apply now to be an early journey of a startup that will change data science as we know it.
More jobs at Relevance AI
---