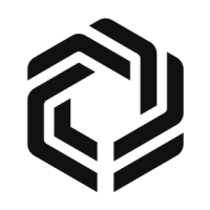 Senior Site Reliability Engineer (Guild of Guardians) at Immutable
Studio Engineering, Full-time, Australia
A bit about the role: 

$100bn was spent on in-game items in 2020. $0 went to players. We believe that games should provide more than just entertainment value for the time and money invested.  

This is why we are building Guild of Guardians, a mobile RPG made for players who want their assets to remain as their own digital assets and give back power to players in how they want to use their in-game assets. This means trading, selling and buying guardians and tokens with other players with the backing of blockchain technology.

As a Senior Site Reliability Engineer, you will be a core part of the team. You will be working closely with our Engineering Manager and have the opportunity to build out mature SRE practices and culture within the Guild of Guardians team.

This role is perfect for someone who wants to work in a high growth company, has an interest in blockchain and gaming, and wants to develop and deploy consumer-facing products!

You will have the opportunity to:
Build our SRE practices and culture alongside our Engineering Manager for Guild of Guardians to help drive our engineering maturity.
Solve large scale problems in a live service environment.
Measure our service's health, performance and scaling metrics while also utilising this data to identify areas of improvement for our teams.
Grow alongside a hyperscaling game studio which will pose some more unique challenges in comparison to the traditional SaaS environment.
We would love you to have:
5 years experience or more in SRE or Systems engineering.
A deep understanding of SRE best practices and processes.
Effective communication skills to be able to clearly explain your reasoning and thought process for anything you propose.
Proficient experience with New Relic / Datadog / Grafana or similar for monitoring and alerting services.
Strong understanding of building CI/CD pipelines for long term effectiveness.
Familiarity with building and managing services in AWS
Proficiency in Node.js + TypeScript as well as Python / Bash
Some extra skills that would be awesome:
Experience with containerised and serverless architectures (we use both to keep our teams flexible).
Previous experience working within game studios or on large greenfield projects.
Prior blockchain experience.
Some things we can offer you:
Competitive Salary and Employee Stock Options: Everyone in our team contributes to the success of our game-changing products, which is why we share all our wins company-wide. As we continue to succeed, stock options and a competitive salary mean you get to enjoy the upside!
Flexible working life and $750 WFH set up allowance: Work-life balance is important. Whether you want to work from home or come to our new, shiny, Sydney office the choice is yours. To help you get comfortable working from home we'll assist with a $750 contribution.
Paid Parental Leave: We celebrate our growing Immutable family!
Employee Assistance Program: A 24/7 service that includes unlimited counselling for you and your family
EOY and Birthday Leave: You can enjoy 2 additional paid annual leave days at EOY and a paid day off for your birthday.
Internet and Phone Allowance: $900 annually to put towards your mobile and internet expenses
Learning and Development: We are dedicated to your professional development. You'll get access to thousands of online learning courses via Go1, Udemy and Naspers. Immutable will also contribute between $1500-$2000 annually for you to invest in your continued education.
Wellness Benefits: Work-life balance and your wellbeing are important to us. We will contribute $1200 annually to put towards anything that contributes to your mental or physical wellbeing
Diversity and Inclusion: We are committed to building a diverse and inclusive community for everyone. We've joined the Project F initiative aimed at removing the systemic barriers to achieving gender-balanced technology teams.
Personal perks: Perkbox benefits including premium access to Aura, Calm, an online fitness portal and discounts at major retailers
Ideal office location: On-top of the Apple store on King Street, Sydney, CBD
Social events: Fun and regular company events to relax and connect with teammates
A bit about us:

We are on a mission to disrupt the gaming industry and to build the future of play-and-earn. Every year players are spending billions of dollars on digital items that they don't actually own. We see this as a massive opportunity for disruption by introducing NFT games which are play-and-earn, where someone can play a game for fun while also earning digital assets.

The journey still needs some work. Currently, transactions take minutes or hours to confirm, and Ethereum can process fewer than 5 NFTs per second for the whole world combined.

To solve this problem, we have created a first-of-its-kind exchange, Immutable X. This is the first layer-2 scaling solution for NFTs on Ethereum, with instant trade confirmation, massive scalability, and zero gas fees, without compromising user custody.


Additional Information:

Immutable is committed to building and fostering an inclusive, diverse workplace. We believe in incorporating everyone's perspectives and experiences as this has been a significant driver in our success so far.

For this reason, we strongly encourage candidates of all backgrounds to get in touch. Even if you don't meet all the requirements of a job listing, do yourself (and us) a favour by still applying! It's highly likely you'll bring something to the workplace that we haven't thought of yet, and we would love to hear from you.

We are a 2022 Circle Back Initiative Employer – we commit to respond to every applicant.

#LI-Remote