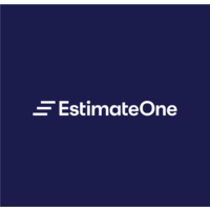 Senior Sales Manager at EstimateOne
Computer Software, Sales, Full-time, Richmond, Victoria, Australia
About Us
EstimateOne is an Australian born SaaS platform and one of AFR's 2022 & 2023 Best Places to Work in Australia and NZ. Headquartered in Richmond, Melbourne, our ambition is to become the global industry standard procurement platform in the commercial construction industry.
We're the market leaders in Australia & NZ, and are now extending our product into the UK. Last year we secured $20M in new investment to support our strategy, so it's a really exciting time to be joining us.
At EstimateOne, we believe that by looking after our whole ecosystem of users, and balancing the needs of our team, our shareholders and the industry, we can achieve our vision to become a global leader in construction technology; famous for the positive impact on the industry we serve. To do that we'll need to make sure we're unlocking value from what we've already built while also inventing new stuff. It's equal parts optimisation and innovation.
Our established scaleup vibe keeps things lively. We've come a long way in 14 years, and seeing what we've achieved in that time, get's us pretty excited for the next 14. We're passionate about transparent and fair expectations and results and we have a commitment to creating a career defining place to work for all of our team.
We build our products collaboratively working in cross-functional teams. We draw from lean product development and design thinking - which means we put our users first and work together rather than in silos.
The Role
We are seeking a Senior Sales Manager to join our Sales team here at EstimateOne. Our business spans three key audiences - Subcontractors (Subbies), Builders and Suppliers. This role would see you playing a pivotal role across all three with an exciting product roadmap and clear opportunities for growth!
As a Senior Sales Manager you will:
Deliver revenue growth aligned to EstimateOne goals, renewing existing customers, acquiring new customers and upselling to increase average ARR per customer.
Author, own and effectively communicate a sales strategy that is compelling and aligned to the broader EstimateOne Strategy.
Develop sales plans that are targeted to acquire new customers, drive expansion sales of new product and platform and minimise churn.
Develop a sales framework and tools to enable continuous learning and development of the team.
Drive network value across the business, by ensuring that our customers receive best fit value product.
Lead, build, inspire and coach our Australian sales team across Business Development, Phone & Field based sales team members.
Ensure strong and ambitious goals are set and reached, aligned to our monthly and annual revenue targets.
Support and enable system efficiencies utilising Salesforce, whilst motivating and training team members to uphold record keeping and manage pipelines.
Champion EstimateOne in market, supporting in key meetings and driving industry awareness in both current and future value proposition.
Ensure that insights, feedback and market changes are well communicated back to the wider organisation.
Collaborate with Audience General Managers and General Manager of Growth & Operations to maximise GTM sequencing, impact and traction with our customers.
Collaborate with Operational teams to drive success and connection between cross functions, including Marketing; Customer Success and Customer Experience.
About you
You'll need to be confident enough to put forward your ideas and why you think they are valuable in an environment that places strong weight on its value of being "Forthright and Frank".
You'll be comfortable in the driving seat developing others and mentoring, and know when to jump into the backseat and support, embodying our value of 'Enabled Expertise'.
You'll need to have led a small to medium size sales team, successfully and cross functionally.
You love the ability to influence, develop and mentor team members through sales processes including objection handling and negotiation.
You're smart, hungry and humble. You lead with apathy, but you're competitive and want to drive business success to drive your own satisfaction.
You'll be innovative, flexible and be motivated by driving business results via delivery of great customer experiences.
Ideally you have exposure to, or interest in the construction industry.
You'll be curious about our Ways of Working but excited and up for the challenge. You can read about them in our Employee Handbook, Nuts & Bolts: https://estimateone.com/nuts-bolts
Your character traits should include being:
Deeply empathetic and self aware
Self confident with strong beliefs, loosely held
Comfortable showing vulnerability
Supportive of collective effort and winning as a team
Keen to contribute and wanting others to contribute too
Hungry for success and a natural leader
Perks
There's more to working at EstimateOne than just creating game changing technology for the construction industry. We know that to reach the lofty goals we set ourselves we need to look after our team, our shareholders and the industry we serve. These are just a few of the things we offer:
Flexible working hours & the ability to work from home
$5,000 each year to put towards your professional development
5 days entrepreneurial leave per year, to work on your side projects and make them come to life
Paid parental leave & volunteer leave
$500 each year to create your perfect work from home set up
Business wide activities each quarter (think escape rooms, pottery, cooking classes, lawn bowls, games afternoons)
We also match not-for-profit donations 2:1 - to name a few!
EstimateOne is an equal opportunity employer committed to providing a work environment which embraces and values diversity and inclusion. If you have any support or access requirements, let us know when you apply so we can support you. As a 2023 Circle Back Initiative Employer, we also commit to responding to every applicant.
More jobs at EstimateOne
---
Computer Software, Engineering
Richmond, Victoria, Australia
engineering
Computer Software, Customer Service, Full-time
Richmond, Victoria, Australia
support
full-time
Computer Software, Engineering, Full-time
Richmond, Victoria, Australia
engineering
full-time